Our Contact Center products
Servetel's hosted contact center ensures stable and efficient communication between your customers and your business.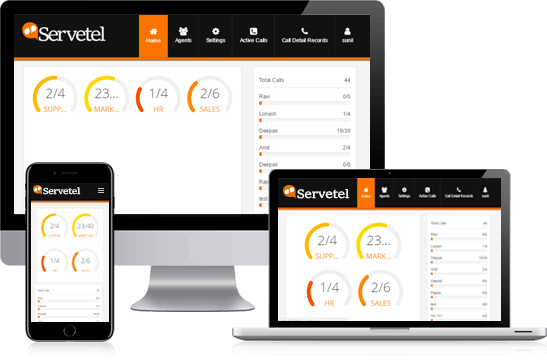 Get a contact center dashboard with smart features for intelligent monitoring.
A dashboard should be wise and that's what you get with Servetel. You can easily monitor live agents and check the campaign status and ongoing activities across various departments. Our dashboard features an easy and intuitive menu, so you don't need any training. Once installed, you are immediately good to go.
Sign Up
Power-packed Contact Center features
IVR
Our IVR calling menu enhances customer engagement while reducing the human workload.
Agent Scheduling
Efficiently schedule call routing over IVR to agents based on their availability for optimal coverage.
Call Recording
Record customer conversations for quality control, live monitoring, and performance review.
Call Forwarding
Maximise every business opportunity by forwarding calls to destinations for seamless connectivity.
Number Choices
Choose from a wide pool of numbers offered by Servetel to get one that suits your business.
Call Routing
Ensure quick and easy access to the right department with our call routing feature.
Real Time Analytics
Leverage technology and business intelligence to track performance and analytics in real-time.
Live Call Monitoring
Stay updated on ongoing calls between customers and agents through our remote admin portal.
SMS Alerts
Stay on top of missed and received calls with SMS alerts to remain informed and responsive.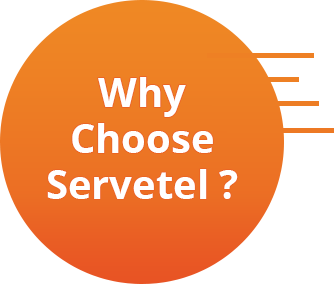 Best-in-Market Pricing
Get a high-quality contact center solution with minimal effort and investment.
99.99% Uptime Guarantee
Servetel offers 99.99% SLA-backed uptime with N+1 redundant infrastructure.
End-to-End Customer Service
From research to post-purchase assistance, we ensure hassle-free customer service at every step.
Enhanced Customer Support
Get enhanced live assistance from our product experts over email, chat and call.
API Integrations
Innovate your business solutions with CRM and other third-party application integration.
Get access to fully functional cloud telephony suite along with free SMS & call credits.