Missed Call Service, a No-cost Solution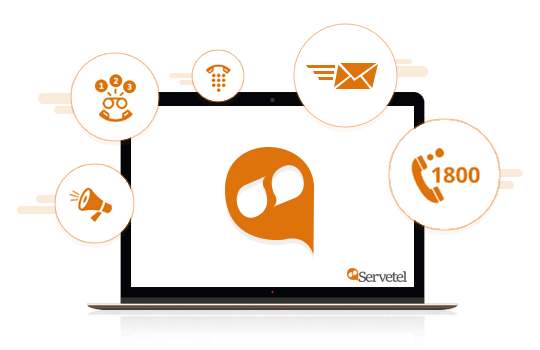 Missed call service is a fast and cost-free medium to collect customer responses and generate relevant leads for your customer. Every missed call helps you collect a high-quality lead.

You can organise quick polls, surveys and customer engaging contests without any cost to the caller. Receive a large number of missed calls concurrently and do not miss out on customer response. Your customers can simply request a callback by giving a missed call.

Eliminate tedious tasks of filling out a lengthy information form. Get customer information by asking your customers to give a missed call.

Call analytics dashboard gives insight into the performance and success of the missed call campaign. You can keep track of all the missed calls received over a single dashboard. Create and schedule reports to your and team member's email ID.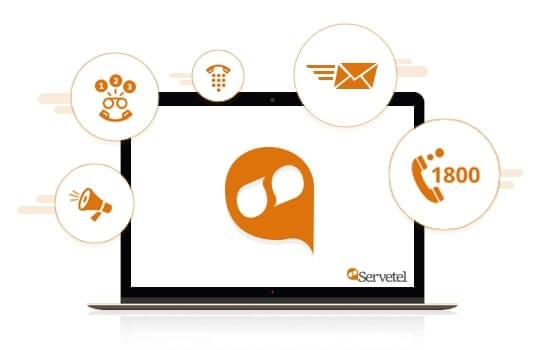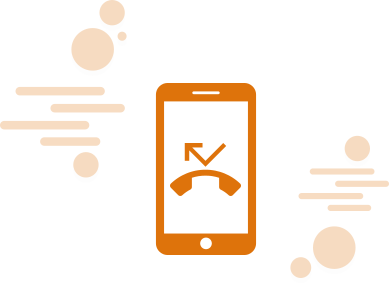 Keep yourself updated of every missed call with instant SMS alerts. Get real-time campaign updates over a live monitoring dashboard.

OTP verification, COD confirmation, web user registration, and more, use missed call service for critical business activities. This service proves to be a great marketing tool without demanding a large amount of time and money.

Cloud-hosted missed call service lets you handle your campaigns from anywhere at any time. Leverage round the clock expert support to enjoy uninterrupted missed call service.
Features
One Missed Call, Many Effective Leads

Operate Multiple Campaigns
Run and monitor multiple missed call campaigns concurrently from a single simple-to-use web portal.

Unlimited Missed Call Channels
Receive a large number of missed calls at the same time and ensure you don't miss out on any potential leads.

Automated Campaign Analysis
Remain up-to-date of campaign progress by automatically sending campaign analysis reports on member's email ID.

Missed Call SMS Alert
Get instant SMS notification for every missed call you receive and remain informed of every response.
Single Campaign, Multiple Numbers
Opt for multiple miss call numbers to widen your potential reach and campaign success in less time.

IVR Missed Call
Connect your missed call service with IVR and acknowledge every call with a customised voice message.
Benefits
Deliver More with Missed Call Solutions
Generate High-quality Leads
Tap into a filtered and high-quality customer base by collecting missed call responses from only interested leads.
Zero Cost to Customers
Let your customers request a callback or engage with your brand without expending money for any communication.
Quick Set-up
Quickly set up and seamlessly manage your cloud-hosted missed call service with an easy-to-use web interface.
Instant Customer Engagement
Boost customer engagement of your marketing campaign with instant and easy participation using missed call service.
Measure Campaign Success
Review your campaign progress and performance by diving into reports containing exhaustive information of received missed calls.
Marketing & Survey Tool
Use missed call service as a marketing platform to promote your brand by conducting feedback, contest and customer surveys.
Benefits
Deliver More with Missed Call Solutions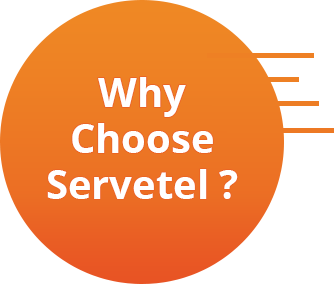 Best-in-Market Pricing
Get high-quality cloud telephony suite with minimal effort and cost investment
99.99% Uptime Guarantee
Servetel offers 99.99% SLA-backed uptime with N+1 redundant infrastructure
End-to-End Customer Service
From research to post-purchase assistance, we ensure hassle-free customer service at every step.
Enhanced Customer Support
Get enhanced live assistance from our product experts over email, chat and call.
API Integrations
Innovate your business solutions with CRM and other third-party application integration.
Get access to fully functional cloud telephony suite along with free SMS & call credits.
FREQUENTLY ASKED QUESTIONS
We thought you'd never ask.