Guard Customer's Privacy with Number Masking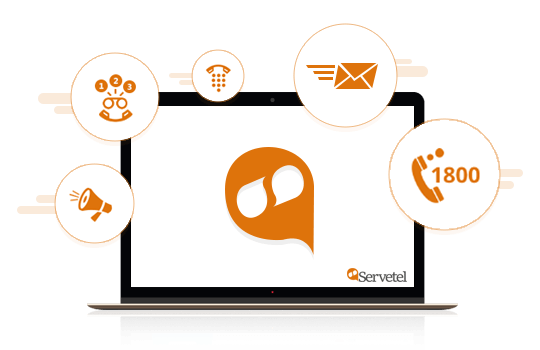 Number masking or call maksing service allows any business to facilitate a secure conversation between their employees and the customers. They can easily protect the privacy of their users by assigning a separate virtual number to both the parties.

When a customer initiates a call in the app, the request gets automatically sent to Servetel's server. Customer's number gets mapped with a temporary virtual number at the server. Call is then forwarded to the company agent with the assigned virtual number ID. Without revealing the customer's actual number, the call gets patched between the agent and the customer.

Deploying two-way number masking provides security to the customer and the business, ensuring maximum privacy on both ends. Number masking keeps all the transactions strictly on the platform to control the communication and prevent any possible frauds.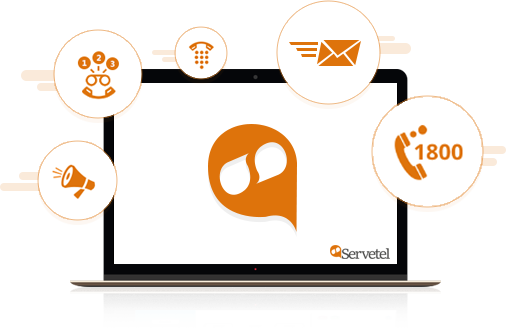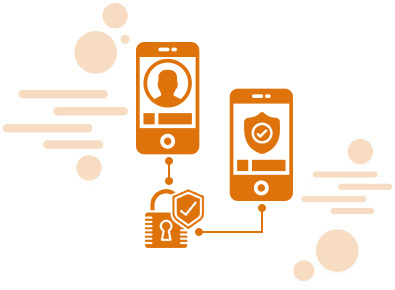 On Servetel's portal, you get access to all the recordings of the call happening over your platform on just a click. These recordings provide an impactful resolution at the time of customer disputes or information discrepancy.

Use landline numbers for masking to create a local and trusted presence among your users. Select the range of virtual numbers you want your brand to associate with from our large collection of numbers. In number masking, you can use different caller IDs for every agent or same caller ID for all the agent.

Create and view reports informing about you about the call logs, volume, duration, and abandonment of the calls. Comprehensive call dashboards allow you to access the on-going status of all the active, on-hold, and disconnected calls over a graphical interface.
Features
Reduce Frauds and Track Calls with Call Masking

Two-way Number Masking/Call Masking
Use two-way masking to mask phone numbers of both the parties of the call to ensure maximum privacy during the conversation.
Click to Call API Integration
Allow users to dial a call directly from the "call" button present on the website or app through click to call API integration.

Call Recording
Reduce chances of frauds and monitor your service quality by automatically recording all the conversations happening over your platform.

Call Logs
Keep track of all your inbound and outbound calls and download call detail reports on fingertips with our user-friendly portal.

Multiple Caller ID for Every Agent
Easily display different caller IDs for multiple agents or same caller ID for all your agents without any added hassle.

Call Analytics
Improve your business strategies by analysing important call KPIs and accessing real-time information over a comprehensive dashboard.
Our Happy Clients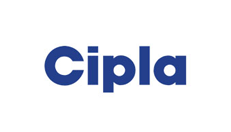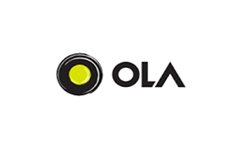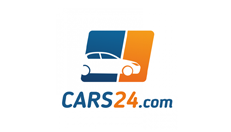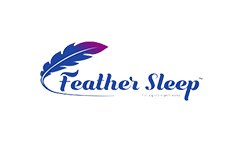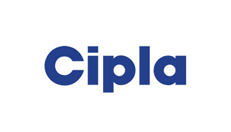 "The quality of Servetel's voice broadcasting service was really impressive. We are now looking forward to having a long-term partnership with them."
Ravindra Fegade
Digital Marketing- Manager
CIPLA

"Servetel powered our voice broadcasting campaign and they were thoroughly impressive. Delivered us quality solutions, well in time. I am sure we have found a long-term partner in Servetel."
Arshad Zaidi
Asst. Manager
OLA

" Very first business principle is 'never miss an opportunity'. Servetel is an absolutely perfect solution to follow that principle - at least for the opportunity that comes over phone calls. Its Toll-Free number and IVR service has delivered some amazing results for me. "
Jatin Gupta
Proprietor
Feather Sleep International

"Servetel toll-free number has streamlined my business to a larger extent. It's 24*7 customer support makes it the best service provider in their industry. Till now, we haven't faced any issue with the service and we are hopeful for the future as well"
Ratash Kartikh
Founder
GLIDEC ELEVATOR & ESCALATORS PRIVATE LIMITED
Benefits
Spend Less and Deliver More
Customer Privacy
With number masking, you can maintain secrecy for both the parties over call without affecting the smooth flow of the process.
Secure Transactions
Avoid off-platform engagement and provide a secure method of business transactions through number masking.
Call Insights
Call recording and analytics provides a secure and efficient way to keep a tab on all customer conversations happening on your platform.
Cost Effective
Save the cost of calls for your customers & employees by providing an option to initiate calls within the app.
Customer Trust
Provides a secure and end-to-end communication platform without compromising on privacy builds trust in your existing and potential customers.
Easy Call Management
Use call management features of the cloud-telephony suite to manage your masked inbound & outbound calls better.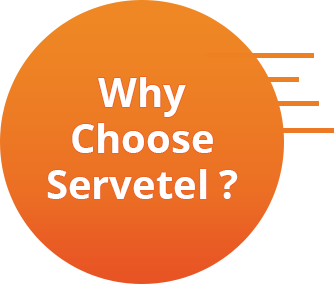 Best-in-Market Pricing
Get high-quality cloud telephony suite with minimal effort and cost investment.
99.99% Uptime Guarantee
Servetel offers 99.99% SLA-backed uptime with N+1 redundant infrastructure.
End-to-End Customer Service
From research to post-purchase assistance, we ensure hassle-free customer service at every step.
Enhanced Customer Support
Get enhanced live assistance from our product experts over email, chat and call.
API Integrations
Innovate your business solutions with CRM and other third-party application integration.
Get access to fully functional cloud telephony suite along with free SMS & call credits.
FREQUENTLY ASKED QUESTIONS
We thought you'd never ask.