No need to pay for an expensive premise-based phone system. Servetel's virtual mobile numbers can be
set up easily and are usable within minutes.
Benefits
Our product does the talking
24x7 Connectivity
Virtual number is an economical solution to connect with the customers despite location differences, that too 24×7.

Different Number, Same Phone
Get a new number for business calls that's different from your personal number – all calls landing on the same device.

Productivity on the Move
You can route important calls to your mobile phone. If you still miss a call, voicemails (and faxes as well) will go to your email.

Personalised Greetings
Personalised greetings with caller's and your business name will welcome the calls to enhance your brand image.

Maximize Cost Savings
No expensive phone system to stay connected. Like 'plug-and-play', virtual number set up for working within minutes.

Increase Sales
Display different virtual numbers on different channels, track and analyse which of the channels is drawing maximum RoI.
Features
Virtual Receptionist - Inspired by Innovation
Smart Call Routing
Ensure maximum availability and efficiency of your agents by routing calls to appropriate departments.
Call Tracking
Track all incoming calls on your virtual mobile number and generate detailed real-time statistics.
Real-time Notifications
Get notified for every missed call or when the call queue gets longer over SMS and emails.
Number Choices
Retain your existing mobile number or choose from the large pool of virtual numbers offered by Servetel.
Sticky Agents
Save customers from the confusion of multiple agents. Connect them to the same agent on redials.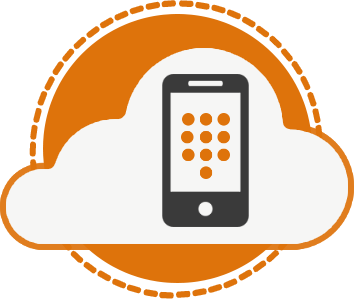 Growing Business Through Virtual Mobile Numbers
Built-in reports to track campaign ROI.
Personalized IVR to help brand reputation.
Zero-investment on local infrastructure for virtual numbers.
Easy dashboard to control virtual number settings.
Frequently Asked Questions
Scroll below to find the answers you need
about Virtual Receptionist
No, there's no need to get a special equipment. Servetel provides easy and hassle-free cloud based communication solutions.
Yes, Servetel provides a trial period of 10 days for you to test it out and be confident about its worth before you decide to pay for it.
Yes, the virtual number service is available with a prepaid plan. You purchase credits in advance. These credits will be deducted according to the number of calls addressed.
Yes, you can either show the customer's Caller ID or display the virtual number of your campaign as the incoming Caller ID.