Customise and Run Powerful SMS Campaigns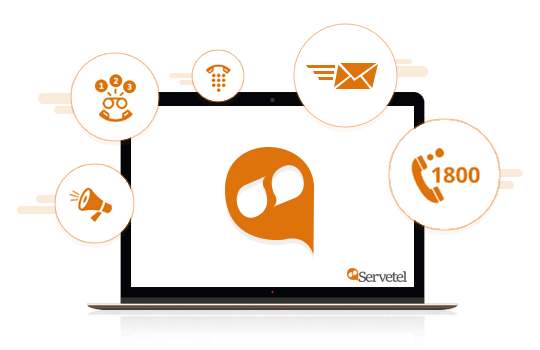 Ensure your marketing campaign stretches out to the maximum target audience. Bulk SMS campaigns are one of the most customer-friendly and easy-to-use marketing channels. It ensures your promotional campaigns focuses on the interested target audience.

Unlike emails, SMS are easy-to-access and read. Ability to view information on fingertips maximises the open rate of the SMS in comparison to emails. SMS service thus gets your message across instantly and boosts campaign engagement.

Send promotional or transactional messages to your audience. Personalise it further as per business need or customer appeal. Embed dynamic scripts and tailor your SMS further to fetch updated information from the database.

With campaign scheduling option, send scheduled SMS to a group regularly. Add right call-to-action at the end of SMS to prompt customer reaction. Insert website links, last-date information and more to accelerate customer response.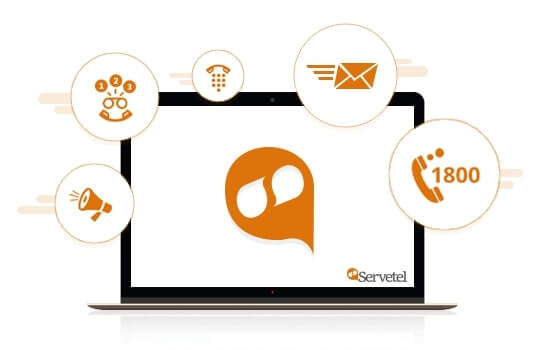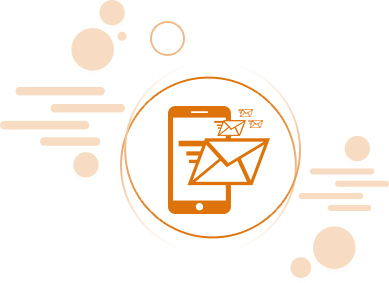 Track the progress of your SMS with instant delivery reports. Manage and analyse customer engagement of multiple campaigns by creating and dropping campaign push reports on your email ID. Download these reports to measure campaign performance in-detail.

Boost and automate campaign activities with add-on application integration. Use google suite, zoho apps and CRM software to multiply the performance of your SMS campaigns.

Capturing leads, boosting sales, informing customers, sending transactional alerts and more can be easily accomplished with bulk SMS service. Yielding high return-on-investment, it is the most cost-effective, least time-consuming and powerful marketing tool.
Features
Maximise Your Business Reach with Bulk SMS Service

Promotional & Transactional SMS
Send OTPs, alerts, promotional offers and transactional messages. Seamlessly trigger these messages from a comprehensive and easy-to-use web portal.

Integrated DND Check
Automatically discards the numbers falling in the Do Not Disturb criteria. Allows you to reach the right target audience.

Supports Multiple SMS Campaigns
Run multiple SMS campaigns simultaneously without any overlaps. Seamlessly manage and customise all the campaigns from a single web portal.

Scheduling Marketing Campaigns
Run same campaign in multiple time slots or multiple campaigns in same slots. Schedule your SMS campaigns at your choice.

SMS Retries
Do not let network problems affect your marketing campaign. Ensure you reach out to every potential customer with SMS retries.

3rd Party Application Integration
Automate your campaign processes and management. Integrate your system with CRM, Google Sheet, Zoho apps and more.
Benefits
Spend Less and Deliver More

Instant Delivery
Reach customers in no time. This incredibly fast platform delivers your message in the customer's inbox instantly.

High Conversion Rate
Achieve high conversion with SMS Campaigns. Unlike emails, SMS have high open rates which ensure maximum conversion.

Right Target Audience
Reach out to the intended audience by filtering your campaign reach. Keeping a DND check ensures marketing efforts are channelised in the right direction.

Customisation Flexibility
Create message templates with unique personalised texts to connect with the audience. Use dynamic scripts for enhanced customisations.

Low Investment & High Returns
Requires low investment to get started. Cloud-hosted SMS platforms ensure add-on valuable features such as campaign monitoring and analysis.

All-in-One Marketing Tool
Cost-effective, personalised, high conversion and much more benefits can be utilised from this easy-to-use all-in-one marketing tool.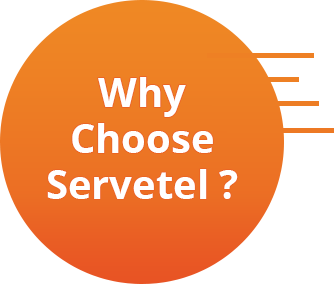 Best-in-Market Pricing
Get high-quality cloud telephony suite with minimal effort and cost investment.
99.99% Uptime Guarantee
Servetel offers 99.99% SLA-backed uptime with N+1 redundant infrastructure.
End-to-End Customer Service
From research to post-purchase assistance, we ensure hassle-free customer service at every step.
Enhanced Customer Support
Get enhanced live assistance from our product experts over email, chat and call.
API Integrations
Innovate your business solutions with CRM and other third-party application integration.
Get access to fully functional cloud telephony suite along with free SMS & call credits.
FREQUENTLY ASKED QUESTIONS
We thought you'd never ask.