Expand Your Business Presence with Virtual Phone Numbers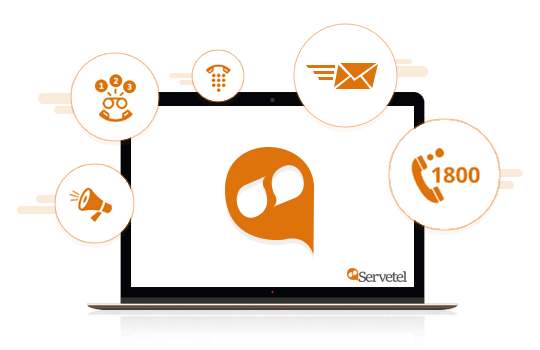 Buy a local phone number for your business and get connected to the customers residing in different corners. A virtual phone number allows you to keep your personal and professional identity different. Pick the number of your choice which best represents your brand and forwards all your calls to your personal number.

Virtual numbers have no physical phone line connected. Make virtual number the single point of contact for your business and save the cost of employing additional agents and infrastructure to handle a large volume of calls.

Integrate your virtual phone number with IVR and provide a professional experience. Use smart call routing strategies to redirect your callers to expert agents of different departments. Delivering such quality customer experience builds your brand image without a hefty investment.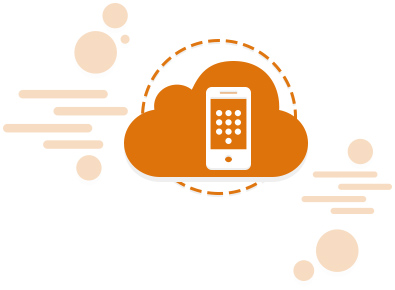 Expand your business presence across different geographies without buying or renting office spaces. Buying virtual numbers with different state codes helps you establish your business presence in different geographical locations.

Enjoy the convenience of handling calls remotely. Virtual number forwards all your business calls to your personal number without letting the customer know.

Additional features along with cloud-hosted virtual numbers make call management process smooth. Call recording, call analysis, push reports and more, helps you earn a high return on investment. 'Pay-as-you-use' model maximises your cost-efficiency, and you only pay for what you utilise.
Features
Handle All Your Business Calls Remotely

Call Management Solution
Handle all call centre operations including call transfer, recording and analysis with our all-in-one call management suite.

IVR Integration
Integrate your telephony system with IVR and personalise your caller's experience with self-help and virtual receptionist features.

Push Reports
Remain updated of the call centre's quality by extracting push reports with up-to-date agents and call information.

Use Your Own Number
Use your personal phone number and forward incoming calls to multiple extensions at the same time.

Premium Numbers
Choose the best-suited phone number for your business from our premium collection of virtual numbers.

Free SMS Notification
Send SMS alerts and notifications to your agents in case of any missed or unanswered customer calls.
Benefits
Spend Less and Deliver More

Manage Business from Personal Number
Use your existing phone number for all business communication. Simply forward all customer calls to your mobile number.

Eliminate Setup Cost
Don't pay for expensive on-premise hardware setup. Virtual number lets you eliminate the setup hassle and cost by forwarding calls to different numbers.

More than Just a Number
Enjoy call recording, forwarding and other call management features by integrating your cloud-based virtual number with IVR.

Call Tracking Dashboard
Supervise your everyday customer interactions and process quality with call recording and call analysis dashboards.

Geographic Flexibility
Widen your local/national presence by using virtual numbers of different state codes. Get your brand recognised in every remote corner.

One Device, Two Numbers
Keep professional and personal identity separate. Route all your calls to your personal number without letting callers know.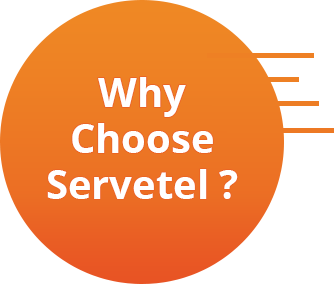 Best-in-Market Pricing
Get high-quality cloud telephony suite with minimal effort and cost investment.
99.99% Uptime Guarantee
Servetel offers 99.99% SLA-backed uptime with N+1 redundant infrastructure.
End-to-End Customer Service
From research to post-purchase assistance, we ensure hassle-free customer service at every step.
Enhanced Customer Support
Get enhanced live assistance from our product experts over email, chat and call.
API Integrations
Innovate your business solutions with CRM and other third-party application integration.
Get access to fully functional cloud telephony suite along with free SMS & call credits.
FREQUENTLY ASKED QUESTIONS
We thought you'd never ask.