Small or big – Servetel supports every business.
Our toll free service enables you to gain recognition and add credibility to your business operations.
Benefits
Toll Free Number: A Smart Tool For Your Smart Business

Zero Cost & Hassle-free
Enable customers to reach you anytime for free, without any inconvenience.

Build a Strong Customer Base
Instant connectivity solution to create an everlasting bond with your customers.

Enhance Your Brand Image
Bring instant recognition to your business by integrating your toll-free number with IVR.

Scale Your Business
Cloud-based toll free numbers for your infrastructure and maintenance savings.
Make a National Presence
1800 numbers for a widespread presence among a solid customer base in India.

Make Your Business Portable
Relocate business anywhere in India, you will still be reachable on the same 1800 number.
Features
Power-Packed Features From Servetel
Call Recording
Automatic recording of every call for training, monitoring and quality purposes.
Effective Call Routing
Ensure maximum availability and efficiency of your tele-agents with smart routing feature.
24x7 Support
Contact our support experts and get an uninterrupted live assistance for all customer queries.
On-hold Music
Entertain your callers with music to keep them engaged even when they are on-hold.
Call Analytics
Analyse or download in different formats reports of call statistics, updated in real-time.
Call Blocking
Block unwanted callers by simply adding them to the "blacklisted callers" list.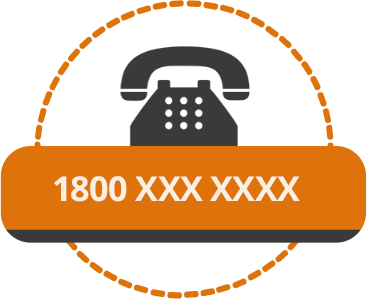 Deliver Exceptional Service With Servetel Toll-free Number
Premium number range to choose from.
Transparent billing & scalable plans.
Cross-device compatible management portal.
Integrate with IVR and auto-receptionist.
Frequently Asked Questions
Have doubts?
Feel free to browse through our FAQs
A toll free number starts with 1800 and is free of charge to the caller. It allows businesses to advertise one unified number nationwide.
No, there's no need to get a special equipment. Servetel provides easy and hassle-free cloud based communications solutions.
Yes, Servetel provides a trial period of 10 days for you to test it out and understand its utility for your business before you decide to pay for it.
Yes, the toll free service is available with a prepaid plan. You purchase credits in advance. These credits will be deducted according to the number of calls addressed.