Capture Every Potential Lead with Click to Call Widget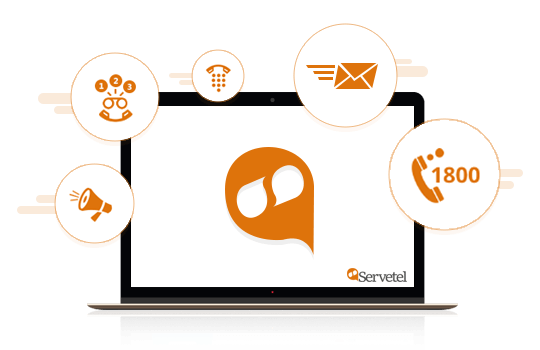 Providing a quick call back option on your website/portals eases the calling process for potential customers looking to contact. After landing on your website, visitors can straightaway submit their contact number and request a callback to get in touch with you.

Deploying this click to call widget on your website gives your potential customers a prompt method to connect with you. Eliminating the on-hold time and reducing the hassle to connect with business, this solution provides a quick and cost-free way to connect with your business.

Click to call service also ensures that you miss out no potential customers. Ensuring every callback request is attended boosts the probability of lead conversion. And with a reduction in customer efforts, customer satisfaction doubles.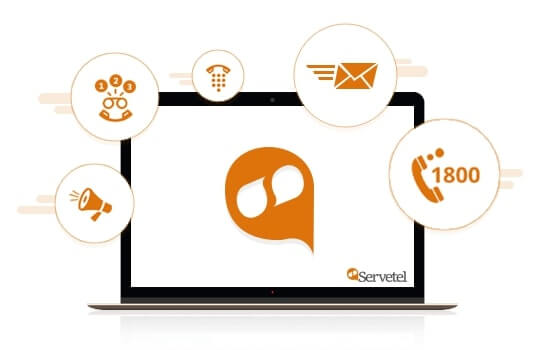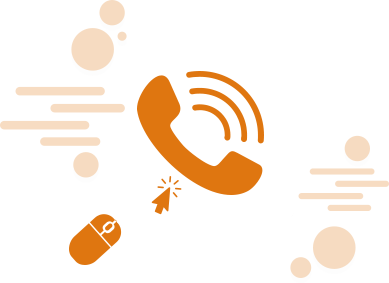 Detailed reporting and in-depth call analytics with the help of call recordings multiplies the potential of quality lead-conversion. Analysing the lead to customer journey with CRM integration further enhances the whole efficiency of the process.

Use Zoho suite, google sheet integration and more to innovate and customise your click to call solution. Third-part integration expands total utilization of your service.

Eliminating the need to manually dial the phone number saves business and customer's time. Ease of contact provided by the click to call service doubles the efficiency of the whole communication process. And its easy-to-integrate feature makes click to call a promising option for every business.
Features
Instant Callback Solution to Step Up Your Customer Experience

Schedule Callbacks
Do not keep customers waiting in long call queues. Instead, provide your customers with the flexibility to connect at their preferred time directly.

Multidevice Compatibility
Without installing any additional plugin, customers can easily use the callback button on multiple devices.

Call Recording
Keep a tab on every customer conversation with automatic call recording. Use these recordings to provide effective coaching to your agents.

CRM Integration
Get an overview of the customer's journey by integrating your service with CRM. Utilise this information to make a quick and informed business decision.

Callback API
Embed callback APIs in your agent portal or app. And without manual dialling get quickly connected with the desired customer.

Caller ID Choices
Tweak your outbound caller ID by selecting from the list of available options. Seamlessly toggle between multiple caller IDs when needed.
Benefits
Spend Less and Deliver More
Capture Website Visitors
Convert web-based traffic into potential leads by providing a prompt method to inquire about the services.
Reduce Call Waiting Time
Get rid of long call queues and deliver a high-quality customer experience by asking customers to request/schedule a callback at their convenience.
Call Without Dialing
Eliminate the task of remembering and manually dialling numbers. With a single click on the browser, you can place the call on the desired number.
Better Customer Experience
Providing a fast and optimised way of communication largely reduces the customer's effort to initiate conversation with the business.
Easy Implementation
No complex configuration or deployment required. Simple and easy to integrate calling widget can be instantly added on your website or portal.
Track Conversation
Determine customer behaviour pattern and expectations by listening to call recording and analysing call trends.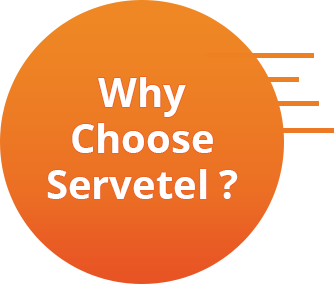 Best-in-Market Pricing
Get high-quality cloud telephony suite with minimal effort and cost investment.
99.99% Uptime Guarantee
Servetel offers 99.99% SLA-backed uptime with N+1 redundant infrastructure.
End-to-End Customer Service
From research to post-purchase assistance, we ensure hassle-free customer service at every step.
Enhanced Customer Support
Get enhanced live assistance from our product experts over email, chat and call.
API Integrations
Innovate your business solutions with CRM and other third-party application integration.
Get access to fully functional cloud telephony suite along with free SMS & call credits.
FREQUENTLY ASKED QUESTIONS
We thought you'd never ask.