Transforming Your Business with IVR System
Interactive Voice Response (IVR) system is an automated telephony system which interacts with the callers through voice and DTMF-tone key inputs. IVR automatically answers all the incoming calls and based on caller's input routes the call to the best-suited agent.

By integrating IVR into your telephony system you can handle a large volume of calls. You can make sure to provide efficient query resolution by identifying, segmenting and routing all the incoming calls to the right agent and department.

Self-service options help customers to quickly find the answers to their queries without any human assistance. This frees up agent's time spent on everyday mundane tasks and provides a quick and efficient query resolution to the customers.

Skill-based routing eases the calling process by intelligently forwarding the call to the best-suited agent. You can also quickly scale your IVR system on-demand without having to worry about the added infrastructure or price.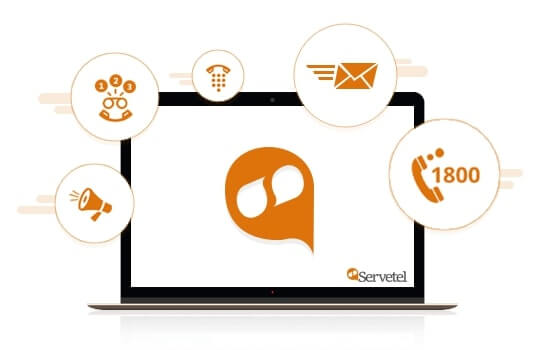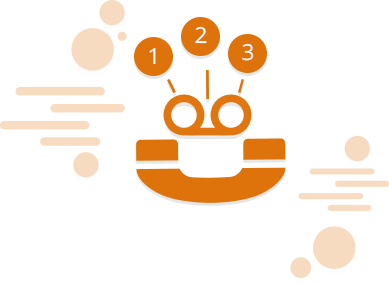 With sticky agent feature, callers can connect to the same agent they earlier had a conversation with. This feature provides quick and quality query resolution to customers. Integrating your IVR system with CRM facilitates an error-free and smooth customer experience.

IVR system allows you to provide assistance to your customers 24*7. It also enables you to deliver a fast and rich customer experience by catering to variety of business in a speedy and efficient way.

On Servetel's comprehensive real-time dashboard you can track and monitor all your live calls and agents. You can even whisper or barge in the ongoing call to assist your agents. And with our affordable plans, you are ensured to yield maximum return on investment.
Features
Delivering Best-in-class IVR Solution
Add-on Application Integration
Maximise business productivity by integrating your telephony system with CRM, Google Sheets and other important applications.
Programmable Multi-level IVR
Design your multi level IVR with multiple levels and configure each level with a highly-customised menu and call flow structure.
Profesional Voice Over Artists
Our dedicated voice over professionals ensures your brand gets high-quality IVR recordings for every business need.
Live Call Monitoring Dashboard
Review your call centre's performance by keeping a check on the live status of active, on-hold and disconnected calls. .
Built-in Text-to-Speech
Dynamically convert written texts into audio messages to align your message scripts with customer needs.
Call Barging/Whispering
Barge or whisper into an active call and ensure error-free customer service by assisting agents in customer handling.
Benefits
Spend Less and Deliver More
Auto-attend Incoming Calls
Automatically answer all the incoming calls and provide customers with a detailed menu structure for self-help navigation.
Build Professional Brand Image
Greet callers with a warm voice message and reflect a professional brand image in every customer conversation.
Boost Agent Productivity
Maximise agent's productivity by eliminating everyday mundane tasks and shift focus on high-value customer interactions.
Handle High Call Volumes
With self-help and auto-receptionist options, businesses can handle rising call volumes effortlessly.
Deliver Rich Customer Experience
Deliver a rich customer experience by identifying, segmenting and routing the calls to the most qualified agents.
Maximise First Call Resolution
Redirect calls to the best-suited agent and ensure a successful query resolution in the first call itself.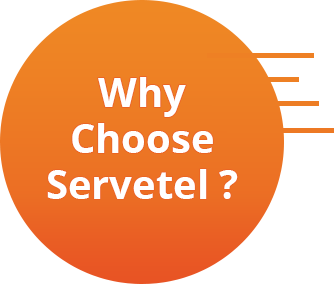 Best-in-Market Pricing
Get high-quality cloud telephony suite with minimal effort and cost investment.
99.99% Uptime Guarantee
Servetel offers 99.99% SLA-backed uptime with N+1 redundant infrastructure.
End-to-End Customer Service
From research to post-purchase assistance, we ensure hassle-free customer service at every step.
24*7 Customer Support
Get uninterrupted live assistance from our product experts over email, chat and call.
API Integrations
Innovate your business solutions with CRM and other third-party application integration.
Get access to fully functional cloud telephony suite along with free SMS & call credits.