Political Voice Broadcasting Solutions for All Your Needs
Expand your election campaign reach by sending a voice broadcast to your supporters and voters. Run multiple broadcasting campaigns seamlessly and reach out to your voters and party workers at the same time.
Connect to your potential voters and understand their grievances by organising polls and surveys through voice broadcasting. Personalise your campaign message to address voters' expectation with in-built text-to-speech integration.
Build trust among your voters by running Press 1 campaign. Allow your supporters to connect with your party workers directly.
Strengthen your relationship with party volunteers and workers. Send them regular voice broadcasts to keep them informed of any party updates and changes.
Analyse your campaign success on a real-time dashboard. Perform any campaign changes effortlessly on our easy to operate web portal. Also, ensure maximum return on investment with pocket-friendly and customisable plans.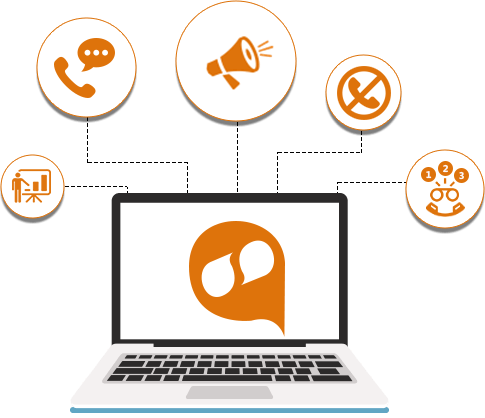 Features
Making Your Political Campaign More Powerful
Easy to Schedule
Schedule your campaign as per your flexibility. Change running time, date and days of your campaign with ease.
Track Campaign
Create your own multiple campaign tracking reports. Send these reports daily to your party representatives email ID and keep them updated of campaign activities.
Promotional Campaigns
Run multiple campaigns simultaneously. Promote election message among voters and also send party updates to the volunteers at the same time.
Personalised Voice Message
Add a personal touch in your voice campaign by changing your voice and message as per your target voters state or city.
Press 1 Campaign
Transfer your call broadcast to party representatives and give your voters a chance to connect with you directly.
'DNC' Check
Filter 'DNC' contacts while uploading your voter list. Always send your broadcast message to the interested audience with an up-to-date DNC checklist.
benefits
Spend Less and Deliver More

No Hardware Setup
Eliminate hardware setup and cost. Get started with your political campaign quickly with our web portal.

Pocket-Friendly Call Rates
Pay for what you use. With flexible pulse slab starting from 'per second' to 'per minute', choose what suits your party budget.

Enhanced Customer Support
Resolve all your queries promptly. Get round the clock live assistance from our product experts.

Real-time Campaign Tracking
Remain updated with your campaign activities. Monitor your running campaign status on comprehensive dashboard.

Charge Only for Answered Calls
Cut down your campaign cost. Pay only for the calls answered by your supporters and remain within budget.

Easy Campaign Scalability
Scale as you grow. Add or remove calling channels on demand with our flexible and large infrastructure.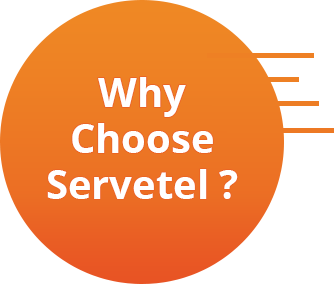 Best-in-Market Pricing
Get high-quality cloud telephony suite with minimal effort and cost investment.
99.99% Uptime Guarantee
Servetel offers 99.99% SLA-backed uptime with N+1 redundant infrastructure.
End-to-End Customer Service
From research to post-purchase assistance, we ensure hassle-free customer service at every step.
Enhanced Customer Support
Get enhanced live assistance from our product experts over email, chat and call.
API Integrations
Innovate your business solutions with CRM and other third-party application integration.
Get access to fully functional cloud telephony suite along with free SMS & call credits.