Boost Your Customer Engagement with Press 1 Campaign
Integrate press 1 feature into your voice broadcasting campaign to increase your outreach. Using this feature, you can collect customer leads by prompting a customer response. Once your customer listens to the broadcasted message, give them an option to connect with a live agent by press 1 option.
You can also seamlessly conduct customer surveys with press 1 campaign. Simply ask your customers to answer the surveys in form of numeric inputs. Extract these survey responses right away from your web portal.
Also, you can record every customer conversation instantly and get access of these recordings on your web portal as soon as your call terminates.
Control the number of responses you receive by capping the number of simultaneous calls.  Send automatic email reports of all the received responses on your team members email IDs.
Transfer live customer calls on multiple numbers and smoothly run multiple broadcasting campaigns simultaneously. Use our user-friendly web portal to effortlessly perform any last minute changes. Avail our free trial before subscring to our services.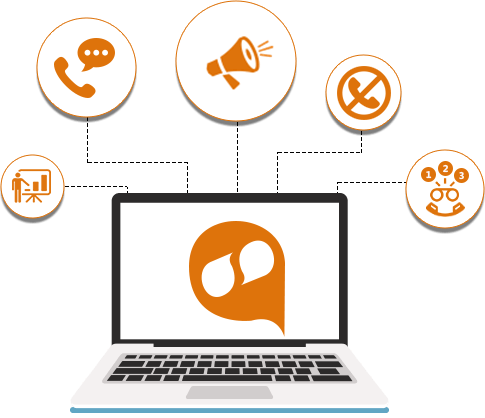 Features
Providing Hassle Free Campaign Management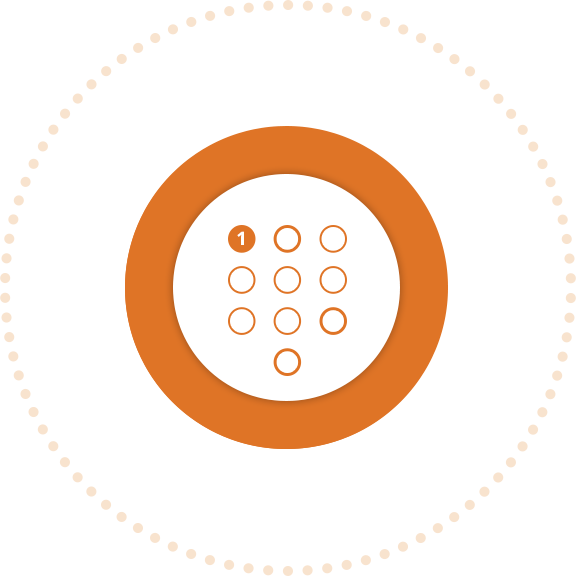 Transfer Live Calls to Agents
Schedule your campaign as per your flexibility. Change running time, date and days of your campaign with ease.
Record Transferred Calls
Get every customer conversation recorded. Access these conversation recordings anytime on your web portal.
Notifications on Press 1 Transfer
Get notified on every press 1 transfer. Send Email/SMS notification every time customer opts for press 1 option.
Multiple Number Transfer
Transfer calls to various numbers. Run multiple campaigns and use a different number for every campaign.
Press 1 Response Reports
Extract press 1 campaign response reports from web portal. Understand customer responses to analyse your campaign success.
Customise Press 1 Script
Personalise your press 1 script as per your convenience. Change your audio message and voice instantly on the web portal.
benefits
Spend Less and Deliver More

Flexible Call Rates
Services which fits your budget. Pocket-friendly call rates starting from "per second" to "per minute".
User-friendly Web Portal
Easy to operate web portal. Self- explanatory web portal makes navigation easy for you giving you an enhanced user experience.
Live Call Monitoring Dashboard
Track all campaign calls on the dashboard. Get real-time statistics of your active, on-hold and broadcasted calls.
Round the Clock Support
Non-stop enhanced customer support. Get round the clock live support over email, chat or call by our expert agents.
No Setup Required
No infrastructure installation needed. Setup and launch your campaign using our comprehensive web portal.
CRM Integrations
Seamless integration with CRM. Perform in-depth analysis of your data by integrating your system with CRM software.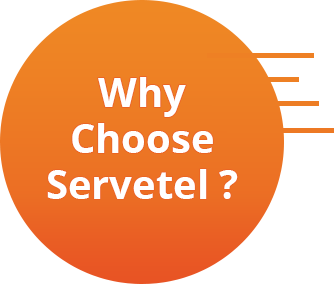 Best-in-Market Pricing
Get high-quality cloud telephony suite with minimal effort and cost investment
99.99% Uptime Guarantee
Servetel offers 99.99% SLA-backed uptime with N+1 redundant infrastructure
End-to-End Customer Service
From research to post-purchase assistance, we ensure hassle-free customer service at every step.
Enhanced Customer Support
Get enhanced live assistance from our product experts over email, chat and call.
API Integrations
Innovate your business solutions with CRM and other third-party application integration.
Get access to fully functional cloud telephony suite along with free SMS & call credits.
FREQUENTLY ASKED QUESTIONS
We thought you'd never ask.