An integration your business will love
Get your team, tools, and data together in one place with the Servetel + HubSpot integration and watch your processes transform. Add the best of cloud telephony—one-click dialling, automated ticket generation, call detail records, and more—to HubSpot's sophisticated collaboration platform. Spot productivity and pipeline patterns, and drill into the nitty-gritty with a single click to ensure critical follow-up activities are being completed on schedule.
In other words, Rely on the Servetel and HubSpot integration to run your business in perfect harmony.
Some features you'll love:
Set up in minutes even with no technical expertise
CTI pop-ups that display customer information before placing a call
Enjoy fruitful business conversations via automated call detail record (CDR)
Intelligent automation to accelerate operations and eliminate teredundancies
Detailed client information for contextual conversations and better relationships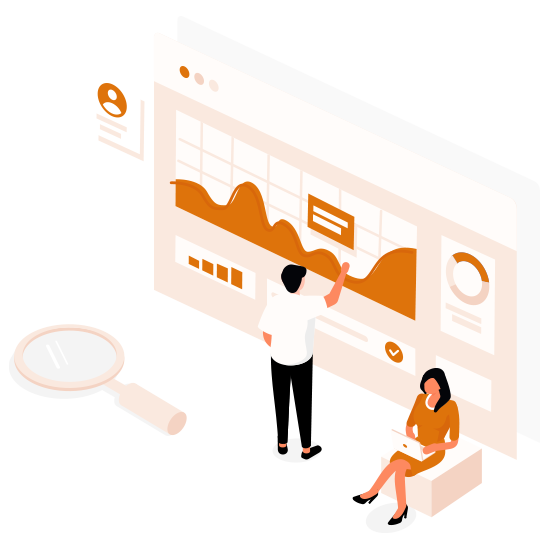 Servetel + HubSpot CRM's key benefits
Effective lead management
HubSpot makes the lead management and follow-up process effortless and accessible from the pop-up window itself. Stay up-to-date by getting the full context of a lead's history and make informed follow-ups without juggling multiple tools. 
Get the complete picture for every lead, build hyper-targeted campaigns and close more deals. 
Call reports at your fingertips 
The Servetel and HubSpot integration is the turbocharge you need to manage all your call data. Easily access call reports and get data on multiple parameters like average call duration, total calls made, numbers of leads, and much more. 
Better yet? Say goodbye to manual diallin—place calls directly from your browser, via Servetel's softphone, without even picking up a phone.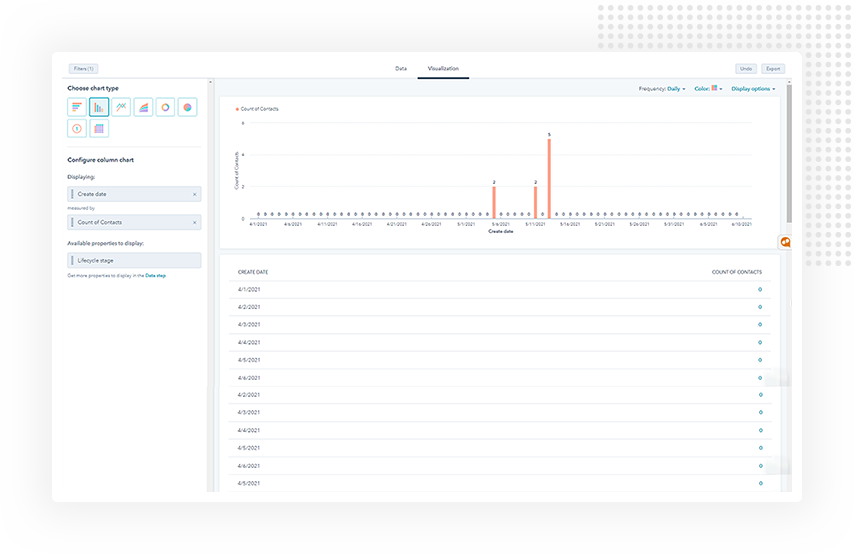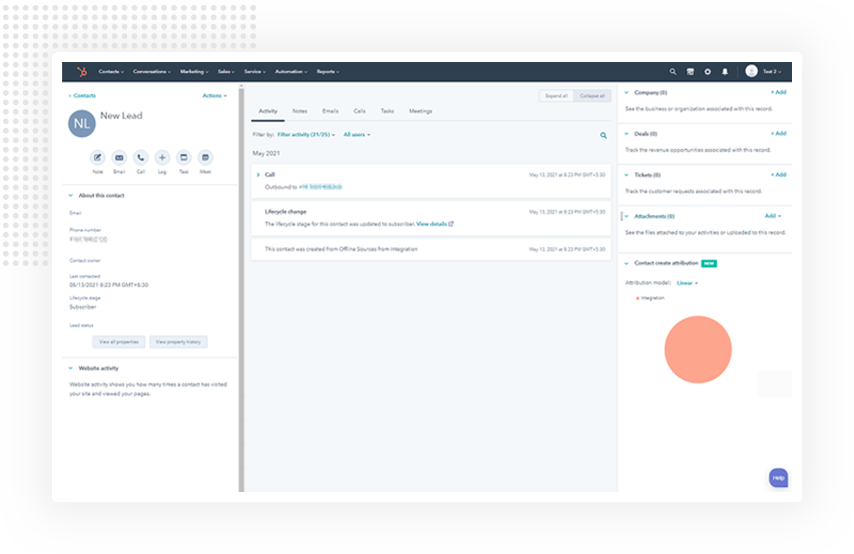 Deliver personalised experiences
Take customer experience to new heights by personalising your services without digging for details. Discover quality leads, communicate via channels of their preference, and customise messages to suit customer behaviour and intent to grab their attention. 
Get this lightning fast integration and deliver superior support like never before.
How to integrate HubSpot CRM with Servetel?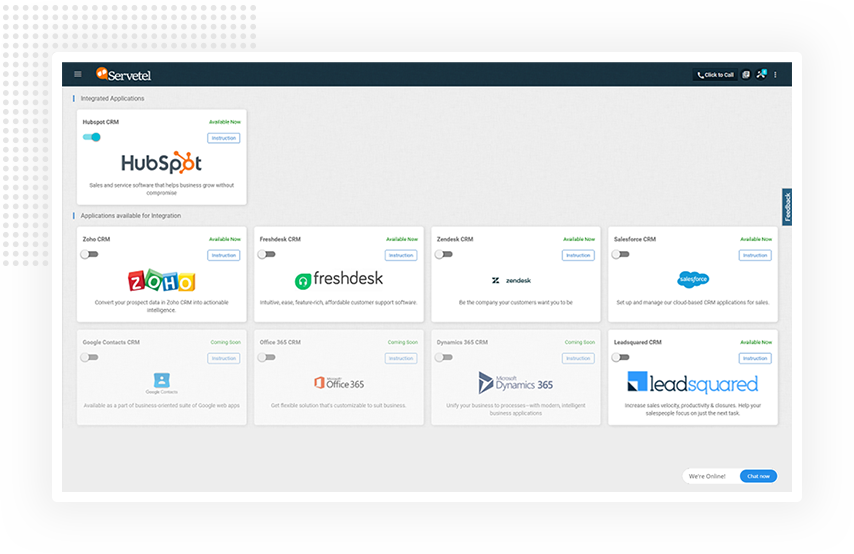 Step 1:
Configure Servetel with HubSpot CRM
Login to your Servetel account
Select Integrations under the Services tab
Enable the Hubspot CRM integration with Servetel by enabling the toggle button
Step 2:
Authorise HubSpot CRM account
Enable the CRM for the user and enter the Hubspot API token
Login with user's Servetel account and install the Hubspot native app through it
Click on the Grant Access button to authenticate.
You may further proceed to use the Hubspot CRM services.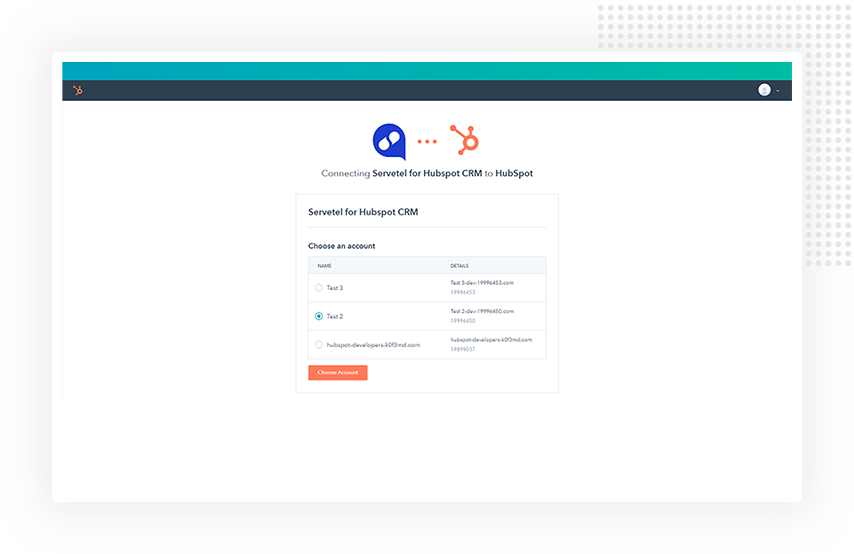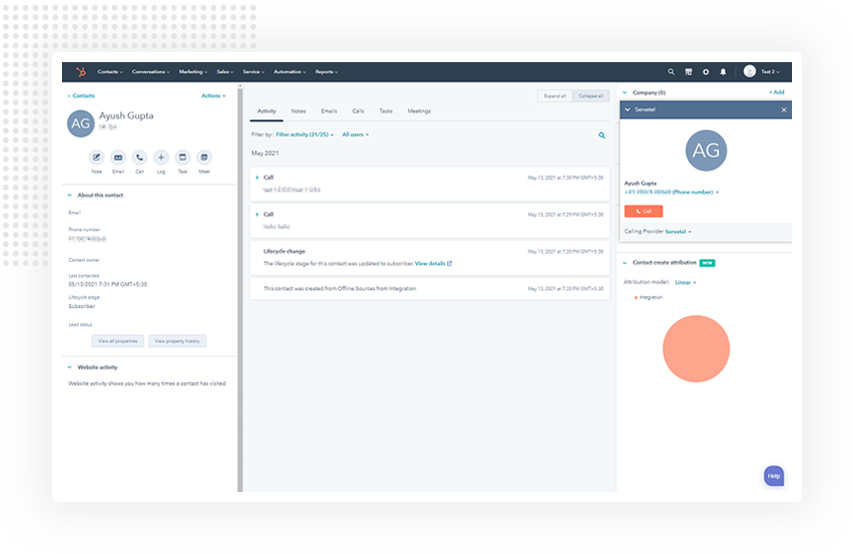 Step 3:
Enable the integration
You can make calls from Hubspot CRM by clicking [telephone icon] present next to the contact.
You can view the list of call logs under the Calls section.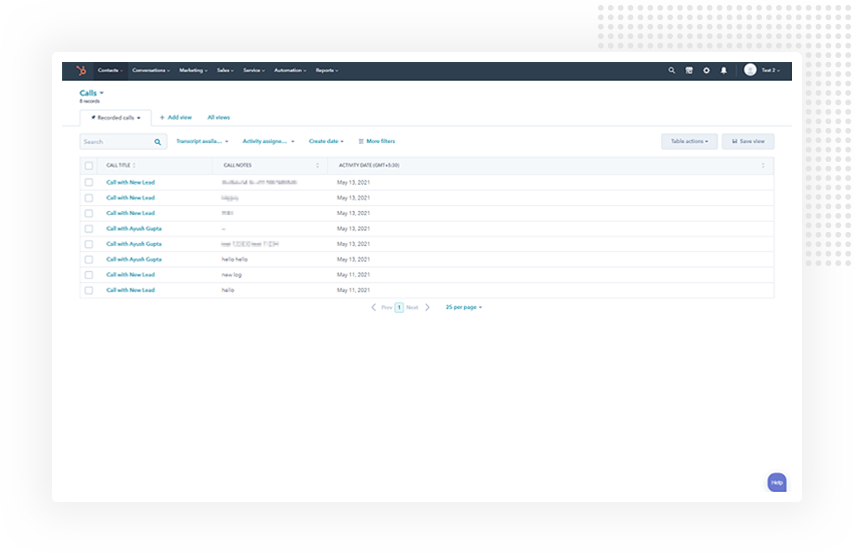 Talk to us
Wondering how you can use Servetel to your advantage?
Contact our experts to find out.