Amp up your business process with Freshsales
Integrate your favourite CRM with Servetel's calling capabilities to win customers with ease. Take Freshsales by Servetel, for instance. It can facilitate calls with a single click, automate cumbersome tasks and even smoothen your call management system. With an impressive tech stack as backup, there's an overall boost in productivity and efficiency.
Features that we love:
Call recordings for agent training and tracking
Call pop-ups for all incoming calls
Dial with a single click to avoid misdials 
Follow-up notes so that all agents stay in the loop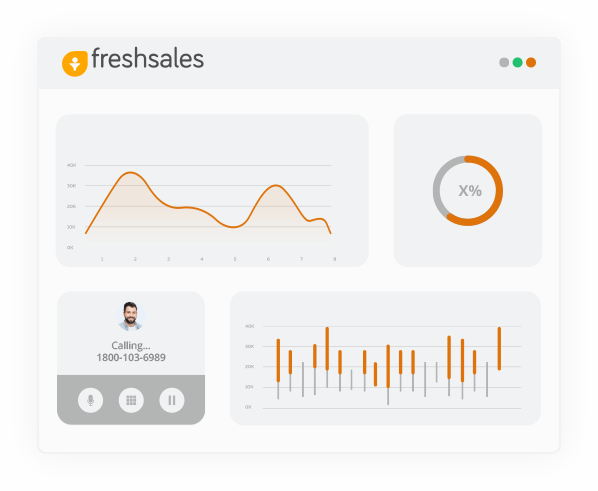 Servetel + Freshsales CRM's key benefits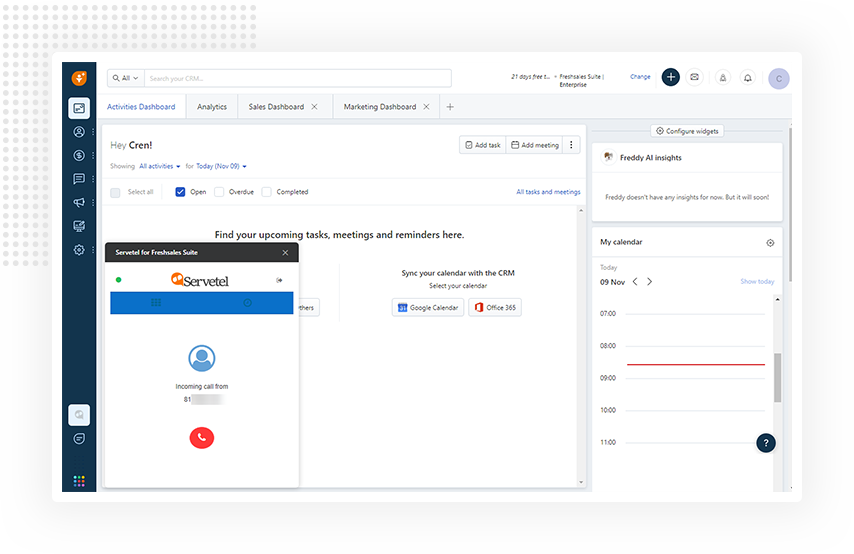 CTI pop-ups
Call pop-ups ensure that agents are never caught off guard with any call that they receive. These cards have all the information and context agents need for successful customer interactions. 
Click to call 
Gone are the days when agents had to sit and dial each number to speak to the customers. Now, these things happen in just one click. Agents need only click to call—no more misdials or precious time wasted on dialling manually.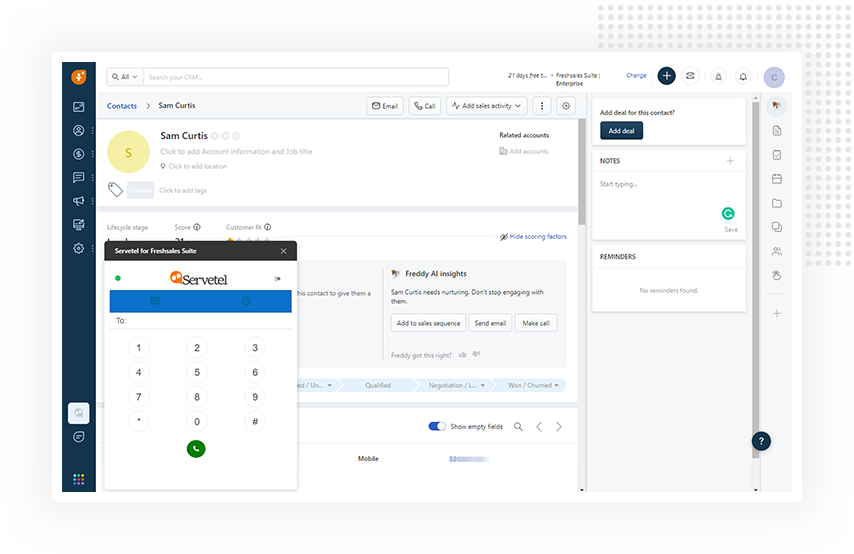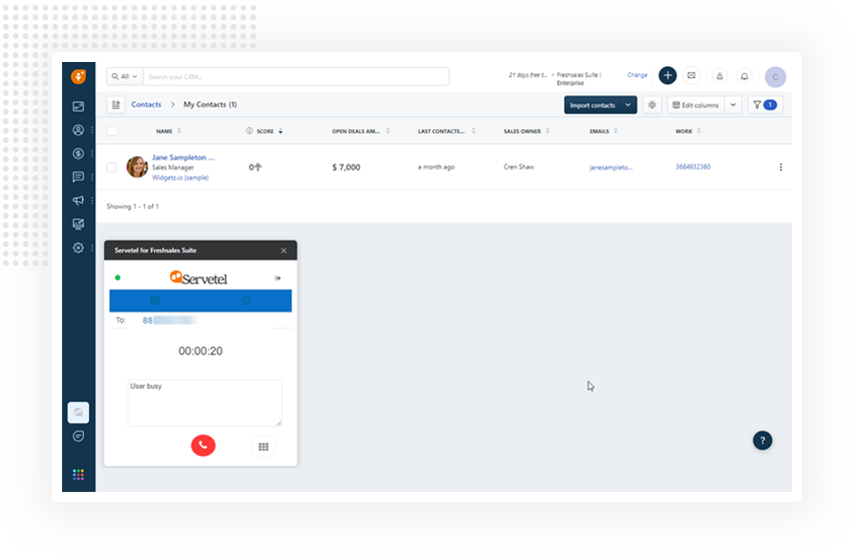 Automated processes
Do away with repetitive, monotonous tasks and automate all processes. There's no better way to manage leads; you can add, delete or edit information on prospects, optimise workflows and track progress all through a single platform.  
How to integrate Freshsales with Servetel?
Follow these steps to integrate your Servetel account with Freshsales:
Log in to your Servetel account with your credentials
Under Services you'll find Integrations
Click on Instruction and select the user
Once selected, enter Freshsales suite domain and API details
Your integration is now complete. Log in to Freshsales' Portal
You'll find the Servetel icon attached to your suite's interface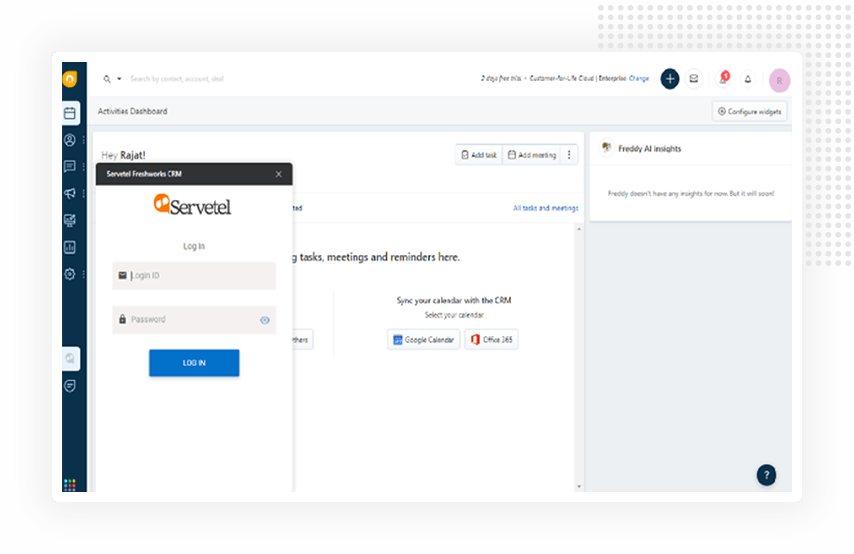 Talk to us
Wondering how you can use Servetel to your advantage?
Contact our experts to find out.