Power up your business operations with Freshdesk
Deliver flawless customer experience to each customer, every time. Freshdesk by Servetel can transform your communication suite by helping agents manage calls, automate tedious tasks and even generate leads. With features like call recording, call monitoring and click to call, long-lasting customer relationships will certainly become the norm.
Features that ensure seamless operations:
Call recordings to track progress and agent productivity
Manage leads and automate ticket creation
Instant notifications for all incoming or missed calls 
Access actionable call insights and detailed call logs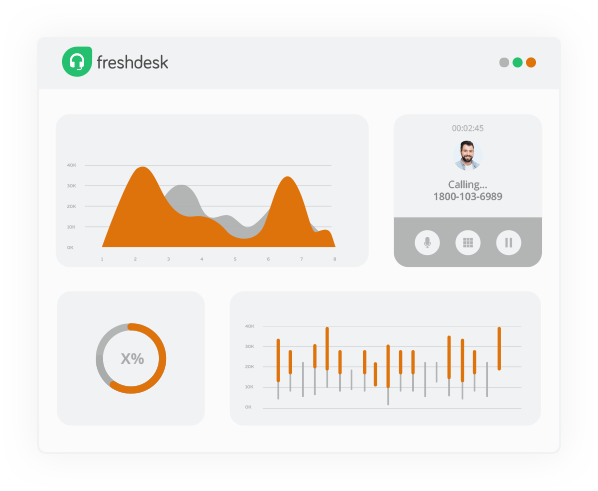 Servetel + Freshdesk CRM's key benefits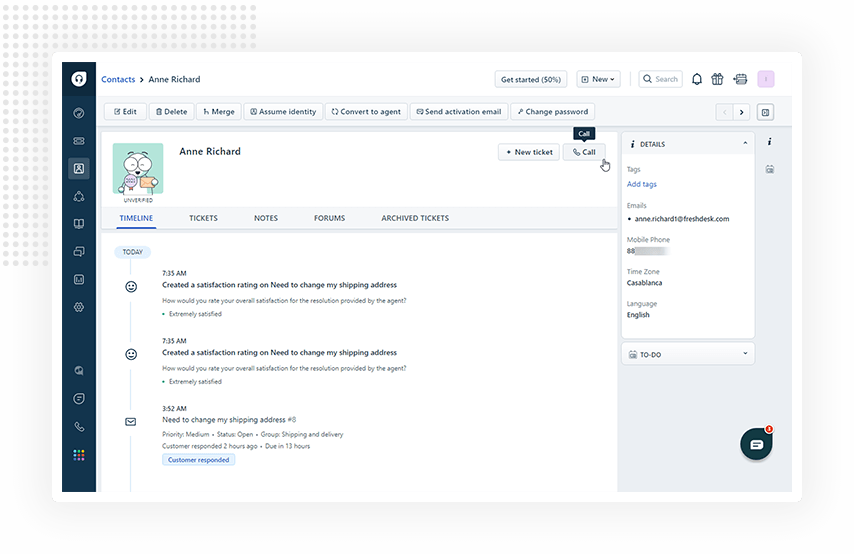 One-click call
Connect and initiate conversations with your prospects with just a click. No more misdialling or time wasted on manually dialling each number. Better yet? Click to call can significantly lower the call handling time and enhance productivity.  
In-depth insights at your fingertips 
Enjoy access to actionable insights, detailed call logs and call recordings. With all this data for your perusal, you can improve end-user experience, gauge customer ratings, identify call issues and analyse what can be tweaked to keep your customers satisfied.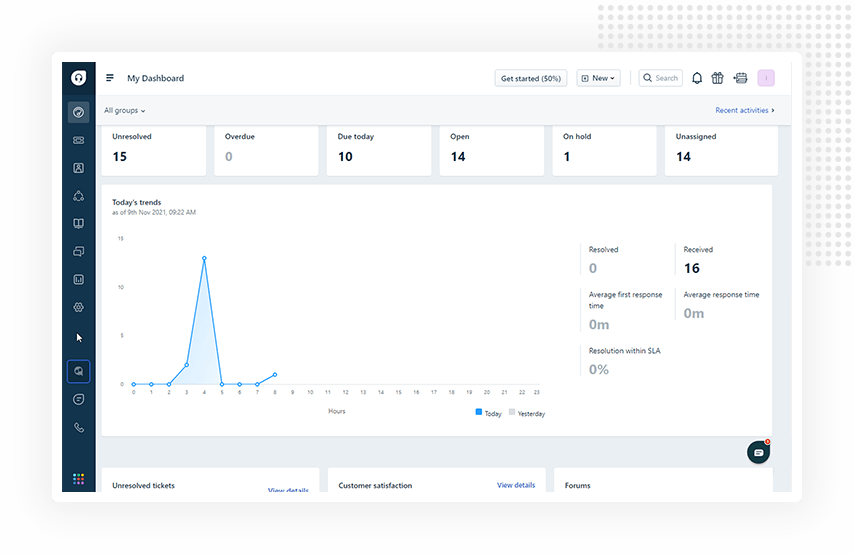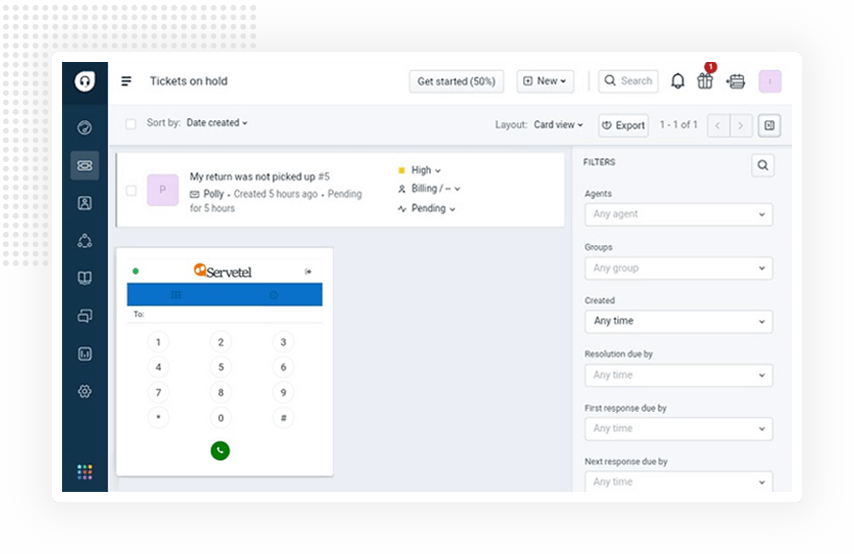 Enjoy multi-device access
Wherever you are, so are we. Access your portal using the device of your choice, from the comfort of your home or even on the go. When everything is so convenient, all tasks are easier to tackle and the bid to impress every customer never has to stop. 
How to integrate Freshdesk with Servetel?
Follow these steps to integrate your Servetel account with Freshdesk:
Log in to your Servetel account
Enable Freshdesk by clicking on Services, and then click on
Click on Instructions and select the relevant user
Enter your Freshdesk domain and API details
The integration is now complete. Now, log in to Freshdesk.
You'll find the Servetel icon attached to your Freshdesk interface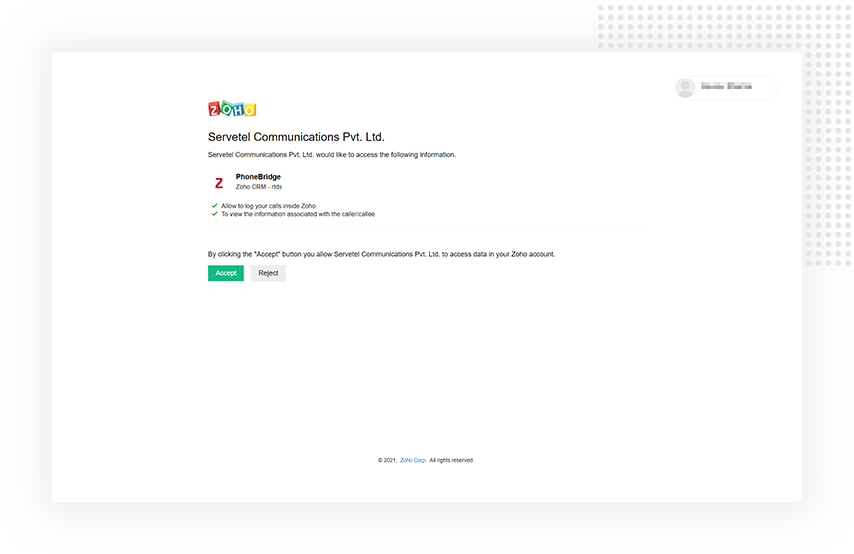 Talk to us
Wondering how you can use Servetel to your advantage?
Contact our experts to find out.