Contact centres are the face of any business organisation, so as contact centre managers you have to ensure that every communication made leaves a long-lasting impression on customers' mind, instilling a sense of trust in them.
Every business has to assure that the agents are equipped with advanced technologies and are well informed in advance of customers' expectation to cater to the ever-growing complexity of customer needs and demands.
Below is a list of 11 tools and technologies which can arm your contact centres and agents to provide an effortless customer experience without hassle.
1. Computer Telephony Integration [CTI]
   Attend calls on the computer screen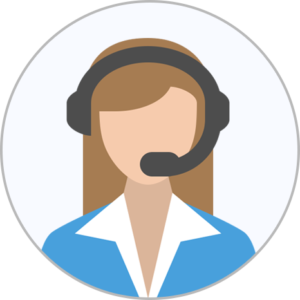 CTI expanded as Computer Telephone Integration, is a technology which integrates phone line and computer system together to facilitate communication, i.e., an agent can make call to customer's landline or mobile number through their computer screens, removing any dependency to make a call by the wired phone systems. Agents can answer, hold, transfer or hang up the calls on a click, making the whole process a lot convenient and speedy.
The most beneficial feature of CTI is known as "pop-up", as soon as the call arrives, a pop up gets displayed on the agent's screen with the caller's personal details such as name, email address, location or any other historical data. This saves the additional time spent on collecting the information and makes the process fast for the customers as well as agents.
---
2. Automatic Call Distributor [ACD]
      Answers incoming calls and routes it to your team members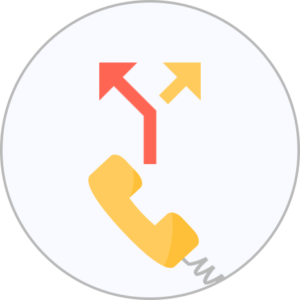 Automatic Call Distribution is a crucial component of contact centre management. It routes the incoming calls to the most suitable agents as per the coded algorithm. This algorithm varies depending upon various business needs and priorities.
With the amalgamation of skill-based routing, the routing becomes even more smarter as now the software redirects the calls to the agents based upon the Interactive Voice Response (IVR) selection and the caller's history. It also matches the agents' skill set and area of expertise with kind of query resolution customer is looking for.
ACD can also easily redirect calls to agents spread across different geographies, making the business work as a team with remote agents.
---
3. Intelligent Call-Back
     Allows customers to request a callback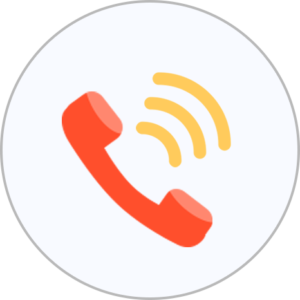 No customer likes to fall in the trap of call queues especially in case of any urgency, nor any business wants to lose on leads due to call queues. Here, call back acts as a remedy to both business and customers.
Business provides a call back option on their websites, where customers types in their phone number. Once the business receives a lead, any available agent can give a call back on the provided number within a minimum time span.
Deploying an intelligent callback option is a win-win approach for the business contact centres and customers.
---
4. Multi-Level Interactive Voice Response[IVR]
     Multiple levels of IVR with menu and submenus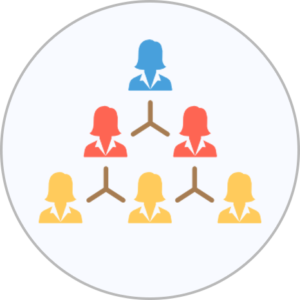 The IVR is one of the most beneficial and must have tool for the contact centres. The auto receptionist feature helps the businesses to automatically answer all the incoming calls with a pre-recorded voice message followed by a detailed menu option for the callers.
In multi-level IVR, main menu options are further divided into more submenu options which provides a detailed browsing structure to the customers, i.e., follows a hierarchical menu structure.
Example:
First Level –  Press 1 for Billing, press 2 for Support, press 3 to Connect with Support Staff
[If the user has selected 1, then the IVR will take the user to the next level]
Second Level – Press 1 to pay the bill, press 2 to inquire about your billing plan, press 3 to connect with the billing staff
---
5. Universal Queuing
      One queue to handle all communication channels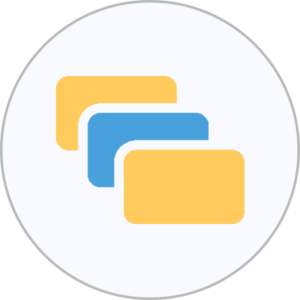 It allows agents to handle all the customers coming from the different media platforms as part of the single queue.
Agents are provided with a single interface to send email replies, attend calls, reply to chat messages, browse social media, or to visit other business communication channel. Every new communication is stacked up in a single queue and agents can view this queue and prioritise their response accordingly.
This unified platform eliminates the hassles of switching between different applications making the agent more efficient and less frustrated.
---
6.  Predictive Dialer
       Dialer makes automatic outbound calls to customers and passes calls to agents when answered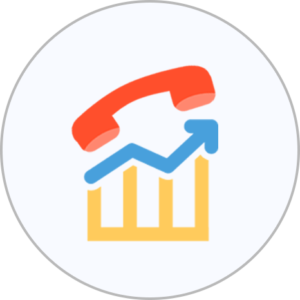 On average, out of 3 outbound calls, only one call gets answered by the customers. Predictive dialer was introduced to eliminate this extra time spent on dialling and call waiting,
It automatically gives a call to customers from a list of numbers and filters out any busy number, voicemail, or dead phone. Once the customer picks up, the other side of the call automatically gets connected with the available agent.
---
7. Customer Relationship Management and Other Business Software Integration
    Integrate contact centre system with different business applications like CRM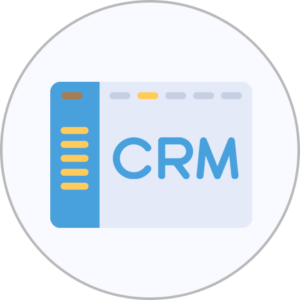 Customer software bridges the gap between the agents and customers' expectations by giving the agents a complete picture of customers' past association with the company along with detailed records. This information helps the agents to personalise the conversation by adding a context of customers history.
So, integrating your contact centre with CRM or other business management system accelerates the productivity of agents along with streamlining the customer handling process.
---
8. Administration Console
     Monitor agents and calls on a single portal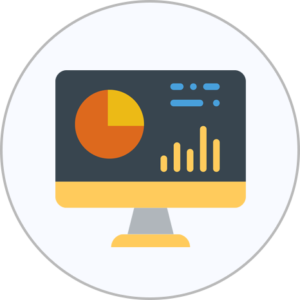 Every contact centre needs a monitoring platform to administer the calls and agent's quality. Having an administrative console eases up the process of monitoring, as now everything gets supervised from a single platform.
This feature is specifically beneficial for the contact centre managers. Below are some of the monitoring measures a contact centre focuses upon:
Monitoring the number of active calls, hung up or on-hold calls
Call with the longest waiting time
No. of calls in queue
No. of busy or free agents
No. of abandon calls
Depending upon the business area one aims to focus upon many more parameters can be analysed.
---
9. Post-Contact Survey Software
      Collect customer feedback after the call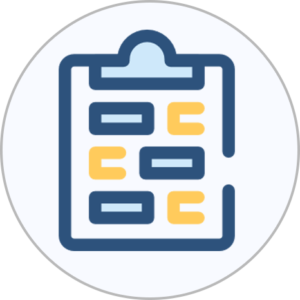 It is important to understand if your business can deliver to customers what they are looking for while approaching your contact centres. Collecting instant feedback from the customers makes you understand the instant perception and satisfaction of customers.
Use a customer surveying tool in order to remain updated on customers feedback. This software usually sends an automated SMS/Call to the callers after calls and asks to rate the quality of the call an agent.
---
10. Call Recording
        Record customer-agent conversation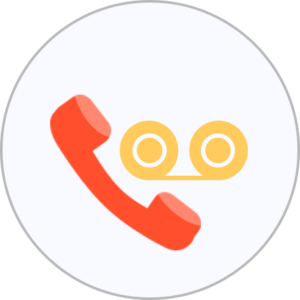 Agents are already overwhelmed with a large number of incoming calls, so remembering every conversation with every customer is practically not feasible for an agent. In this case, call recording is the best option for the agents, customers and business.
Having a copy of the actual conversation also helps in resolving any future disputes. It also helps in training the agents with real-time examples.
---
11. Live Chat
    Answering customer queries over chat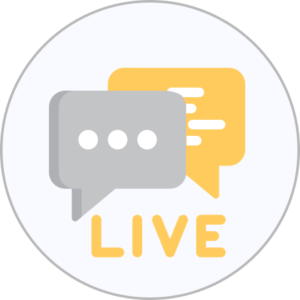 Not every query is as important to be asked over call neither every customer prefers to call for every encountered query. Providing a quick communication channel helps the customer to save time and energy required in contacting any contact centre.
Here, an option like live chat is what customers look for. Live chat is an option given over the business website where a customer can type in their queries, and on the other side, a live agent remains available 24*7 to answer them.
---
Planning to build your contact centre?
Contact Us at 1800-120-4132  to know how we can help.