Can you name a single company that hasn't ever lost a customer till date?
Probably not, right? The truth is, no business owner likes to think about losing customers. But, in order to handle the rate of customer churn (a.k.a. the rate at which you lose customers over a given period of time), you need to know your numbers.
Customer churn rates will help you understand what is going on in your business. Getting a sense of how customer retention and churn fit into the bigger picture massively helps in the formulation of various strategies.
Now, it's a no brainer—the struggle to generate and retain new customers can be easily tied back to the struggle to keep existing customers around. In fact, most business owners we speak to have an "oh no" moment when they calculate the accurate cost of customer churn.
In fact, it could amount to that huge of a revenue loss.
Customer churn—in its essence—is inversely related to revenues and customer satisfaction.
Let's understand what customer churn actually means.
As per Hubspot, customer churn is like customer attrition—the rate at which your clients end their relationship with you and stop generating revenue for your business.
For example, let's assume that you started your business with 500 customers and lost 25, that leaves you with a customer churn rate of 5%.
But why does it matter so much for businesses, you might wonder?
Well, to answer it shortly—because the cost of losing clients is pretty high for businesses. Customer churn shows how good or bad companies are at keeping consumers on their side.
According to a study by Accenture, companies can lose up to $1.6 trillion per year due to customer loss.
Not convinced yet? According to the same study, it can cost you 16 times more to bring a new customer at the same level as an existing customer.
Causes of Customer Churn
Reasons for turnover can be personal or specific to each customer. Let's try to put them in a few categories.
Price of Your Offerings
Price has been a negotiation point between customers and salespeople since time immemorial. It is a tough nut to crack for customer sales managers as well. If your clients can find more cost-effective options, there are higher chances of churn. This is why it is important for your product to add value to their customers' lives and every penny they spend.
Product Specifications
A product that doesn't live up to market standards is also a reason enough for customers to switch. To avoid this, salespeople should be incentivised enough to sell good-fit products to good-fit customers. Otherwise, clients might come onboard at first, but not stay for the long haul. This happens when customers realise they can't solve their problems using your solutions and products.
Experience With the Product
Having a well-priced product with good features invites people in. But they'll only stay loyal if their experience with the purchase is pleasant. This means, there has to be a smooth and easy-to-use interface with minimal issues—and easy troubleshooting in case issues do arise.
If the user experience is anything but smooth, they will be less likely to use it after a few tries, and eventually, churn out of your customer 'basket'.
Customer Service and Experience
Finally, the client's experience has to be great overall—not just in terms of product use, but also in their correspondence with your brand. This includes business communication, marketing and branding content, social media strategies and interactions with salespeople and account managers—all done seamlessly.
Everyone likes to feel heard and cared for. But more importantly, they want to be always welcomed and valued by the communities they support. If clients won't have positive experiences with your brand, they will move towards a better-serving brand.
How to Tackle Customer Churn?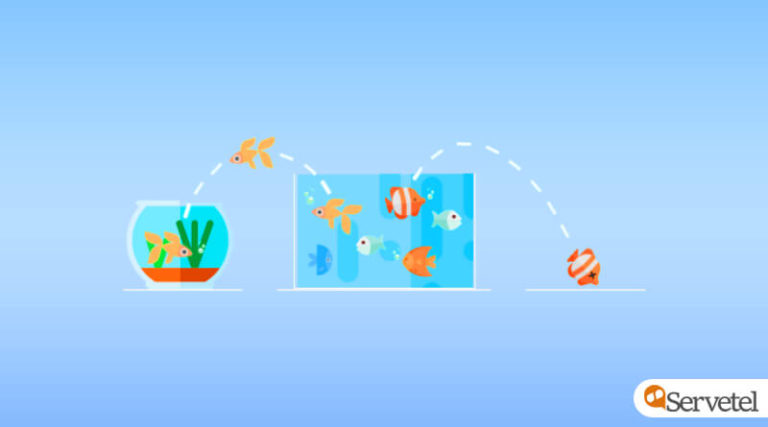 → Focus on Your Best Customers
For a lot of organisations, dealing with churn means identifying clientele as different categories of cold customers or those likely to cancel. This will help you refocus your time and efforts to keep them on board.
→ Communicate Proactively
If you reach out to your clients even before they ask for you, you're displaying how valuable they are to you. It also shows that you're dedicated to helping them make the most out of your product or service.
However, your old school communication techniques might not work. The type of message or template you send out should be direct and should depict the value added by your offering.
For example, if someone signed up for your free trial, and you notice that they're not fully utilising the features, you might want to send them a friendly nudge.
→ Incentivise Your Offerings
Give your customers a reason to be around—promotional discounts, offers, loyalty programs, etc. This small step from your end can go a long way to express how considerate you are towards customers.
While designing incentive strategies, however, there are a few things that you should never forget, like:
Customer's Age or Timeline: If they are old or about to end their journey with you, design your strategies around renewal schemes and discounted plans.
Needs of the Customers: If you sense cancellation from your clients due to misfit or pricing issues, incentivise them to stay onboard while you work around developing updates that suit their needs and accomplish their goals.
→ Collect Feedback Frequently
Customer frustration or irritation which surfaces churn is mostly caused by miscommunication or confusion around a product or service. Another reason for client frustration is a lack of effective support at the time of need.
Rectifying these issues is difficult since they're cast and vague concepts. Getting to the roots of customer frustration requires specific instances where your agents might have failed.
You can only gauge these insights when you constantly seek feedback from your clients and ask to review each interaction. You need to provide an easy platform for users to send in their critiques, and create a comprehensive and closed loop.
Apart from customer feedback, it's also important to take your agents' experiences and opinions into account. In addition, call metrics and data insights help give the qualitative reviews a solid quantitative backing.
→  Be Alert
Identify churn when it happens. If you wait until customers leave, you're too late to make any move to stop it. By keeping a check on data and insights, you can build strategies and prevent churning beforehand.
Conclusion
Regardless of your efforts to stop customer churn, it is a phenomenon that will occur to every business—whether big or small, startup or established. If you use these churning points as areas to work upon, you can definitely increase customer happiness and satisfaction. Data and analytics are a good way to engage with customers and save relationships before they go down the drain.
Now that you know what customer loss can do to your company, you simply cannot afford to lose them. Focus on being a saviour of your business relationships. While it is important to identify reasons that cause this churn, mostly everything boils down to poor customer service.
Equip your agents with the latest cloud telephony tools that support their skills, and ensure maximum productivity. Talk to our experts at 1800-120-4132 to get started.