A Little About Outbound Calls
Despite increasing marketing efforts towards non-intrusive outreach, outbound calling still remains vital for businesses worldwide. According to a study by Brevet, 92% of sales conversions happen over the phone.
It's true—outbound calling has long been a staple tactic for successful organisations. Such calls, also known as 'cold calls', are typically used for sales, telemarketing, feedback or support.
It opens up an avenue for direct communication with your target audience without losing the human touch. However easy it may seem, making successful outbound calls is like playing a game of chess. Too many strategies to keep in mind from the get go, if you plan on winning later on. This article will explore useful tips to help you ace your outbound calling.
Inbound Versus Outbound Calls
Companies generally go around in circles choosing a call management strategy for their operations. Inbound versus outbound is a never-ending debate. Though most businesses still prefer outbound strategies, the opposite camp is gaining popularity as well these days. However, experts believe a hybrid mixture of both would reap the best results.
This is because, although the two methods are quite independent, they do complement each other greatly. They facilitate the two-way communication between both parties that is imperative for strong customer relationships.
Therefore, businesses need to focus on both the strategies equally.
Let's first look at a comparison of the two briefly.
Lead Qualification
Filtering leads on the basis of different criteria is vital for building a genuine audience base. An outbound support executive can approach prospects and convince them of the product's merits to a large extent, but in general, inbound calling strategy has a higher lead conversion rate.
After all, people reaching out to your business are already more interested, and therefore, more likely to seal the deal. Furthermore, customers are also more inclined to share personal details that might help close deals in cases of inbound calling.
Increased Profitability
Inbound calling can help you stick to a limited marketing budget. You can rely on digital marketing campaigns and set up an inbound marketing team to connect with people who click on your ads.
Although, outbound calls also go well with digital marketing campaigns and yield positive results, customers are more cooperative in inbound strategies.
Play A Consultant Role
When salespeople help customers, they stop being mere representatives pushing their brands, and are instead viewed as reliable consultants and advisors.
This is better achieved through outbound call strategies where you offer help to your customers and simply back off if they don't need it. This display of professionalism can make you stand apart from usual telecallers.
Why Do You Need Outbound Calls?
Even in the digital age, sales are dependent on personal, human connections. When meeting in-person is not possible, a telephonic conversation can help clinch the deal.
And now, with call management backed by the latest technology, outbound calling is even more efficient. There are various features that save time and resources while you reach out to your clients via cold calls. Here are a few points to focus on.
Outbound calls have highly-targeted outreach
They provide instant feedback and results
Customer care agents have a stronger personal connect with their callers
This is what makes outbound calling such an attractive initiative. Instead of waiting for people to contact you, you make the first move. Be proactive and not reactive.
The best part is that you're in complete control when you run such a campaign. Decide the pace of the outreach as per your business requirements. Need more sales? Make more calls.
Moreover, personal connection with the customer never goes out of trend. In the era of robotic hellos and bots' goodbyes, be the missing human touch.
Given the highly focused and targeted approach of outbound calling, this strategy has the potential to overtake inbound marketing, which often attracts spam calls. It also ensures that customer data is accurate and that the personas have been drawn out correctly.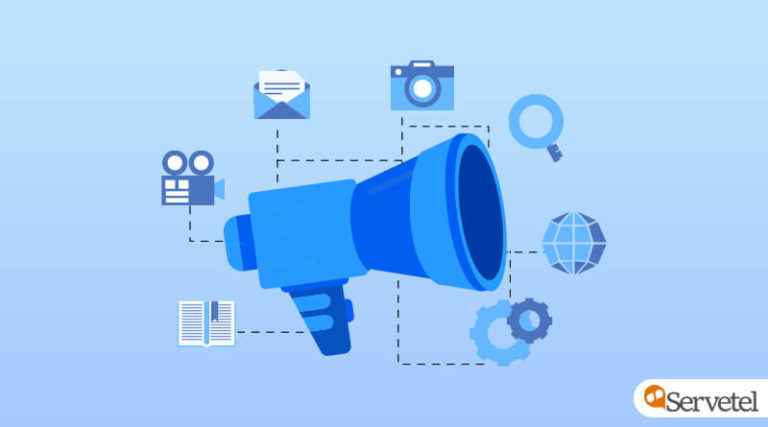 What Are The Benefits of Following An Outbound Calling Strategy?
Usually when we discuss outbound calls, people have a vague idea of debt-recoveries and spam calls in their minds. However, outbound calls serve many more purposes, like:
Surveys
Feedback
Support
User-authentication
Sales
Marketing campaigns
Companies hope to turn buyers into loyal customers by maintaining consistent touch. Not surprising, given the cost of client retention is always less than the cost of acquiring new ones.
Let us look at the benefits of having an efficient outbound calling strategy in place.
Customer Acquisition
If there is a fundamental issue that all businesses struggle with, it is lead generation. Mediums like digital marketing, offline advertisements, television ads, etc. can draw customers. But the real challenge is holding their attention for a longer period. In fact, it's rare for organisations to get more than 30 seconds of undivided attention from consumers.
Smart customer-centric organisations are trying to find a 'perfect' hybrid strategy that lures target audiences. People might forget what you showed on your social media or television ads, but they will never forget how your agents made them feel during a call.
Outbound marketing gives an opportunity to your representatives to persuade customers. If used efficiently, it can make or break your client relationships.
Customer Retention
It is very common to receive promotional SMSes. But a call from the brand, asking about your next visit to the store is rather uncommon.
Most companies these days have a customer retention team that deals with renewals, subscriptions and repeat purchases. Every business is trying hard to retain customers during the pandemic in order to stay afloat.  Yet, most of these are active when the customer has already moved away from the brand. Therefore, it's important for businesses to be more proactive and strike a bond with the customers before losing them.
Customer Delight
While marketing campaigns on digital platforms are excellent for disseminating information, solving customer queries or addressing grievances require more of a human touch. After all, it's only natural to feel more satisfied when you're given affirmation in person.
Outbound calling gives you a brilliant opportunity to reassure your customers and guide them towards a resolution. This adds up to an overall delightful customer experience.
Quality Management
Outbound calling software comes packaged with high-end management features like analytics and insights. From call recordings and transcripts, to the tone of the representatives, everything is measurable and trackable. You also have access to plenty of key performance indicators (KPIs), like average call handling time and some other call centre metrics.
Supervisors can analyse every agent's performance by listening in on their client calls and accordingly create an improvement strategy. These aspects of quality control make outbound calling an attractive and efficient strategy for any brand to stand out.
Remote Work Management
With the latest cloud technologies and the ability to integrate your outbound calls with other applications, remote management is easier than ever. Managers can supervise their teams from anywhere, in real-time. Location is no longer an issue and everyone can work from the comfort of their homes productively.
Saves Cost
New age outbound call centres come with the convenience of zero hardware. This means, you are spared the capital expenditure you would otherwise make on installation of bulky machinery. All you need is a stable Internet connection.
Outbound strategy is definitely a cost-effective way to connect with your customers, manage remote employees and generate new business.
However, in order to leverage these advantages, you first need to look at the features offered. Here's what it takes to make the most of your outbound calls:
1) Create and Import Contact Groups
Upload all your existing contacts or customer database as an excel file for easy dialing. It will save you time and effort on copy-pasting the entire list from one tab to another
2) Call History
An overview of the customer's interaction with your brand helps you evaluate the agent's performance and also ensure continuity in client conversations.
3) Number Masking
Also known as call masking, you can hide your original business number while dialing customers with this feature. At the same time, the customer's number is masked too, maintaining privacy and confidentiality on both sides.
4) CRM Integration
This feature allows outbound calls to be integrated with the software you use. For example, you can directly make outbound calls from your CRM or website.
5) Call Recording
Keep a comprehensive record of your client interactions to refer to later. Focus on these recordings to improve call script, adherence, average call handling time, and overall call quality.
6) Robust Reporting
Have a bird's-eye view of what's happening in your outbound call centre. You can analyse calls based on metrics like answered calls, missed calls, agent-wise reports, and so on.
Convincing clients over calls is not as simple as it sounds. There are numerous companies providing similar services, and thus, you need to differentiate yourself from the crowd by adding value to the customer's life.
So now you know what outbound calling is, and what features make it so special in the field of contact centres. Naturally, it's imperative to know how to use it in the best way possible.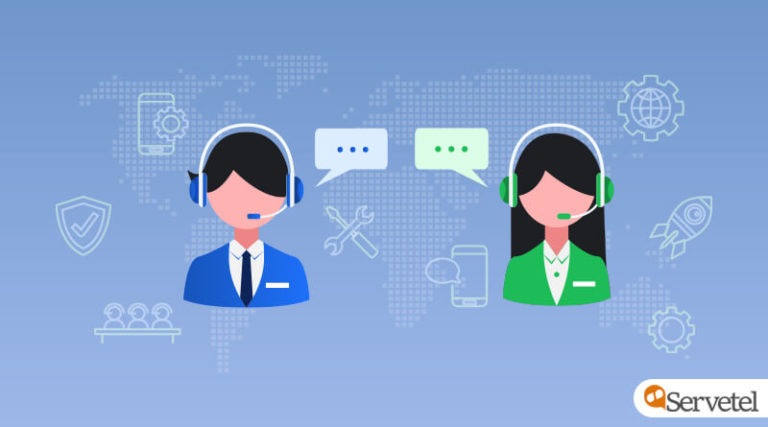 Here are a few tips that will help you create an intelligent and successful outreach strategy.
Best Practices to Follow for A Smart Outbound Call Strategy:
Not only are calls a way to win customers' hearts but also a medium to showcase your authenticity and professionalism. However, your average buyer is not new to the game either. They talk day-in and day-out with brands and know when an agent is lacking confidence.
Present your brand's credibility with utmost authority—no hesitation. If you ever falter, it creates a poor impression of your firm in the client's mind, and also hinders the self-confidence of the agent himself. This becomes an inescapable cycle if not dealt with well.
Agents may use a script if necessary, but always ensure assertiveness and professionalism in their tone.
Outbound callers, driven by their agenda, can often get overexcited and interrupt the client constantly with their own points. They listen less and as a result, do not understand the needs of the customer.
This obviously creates an unfavourable impression on the customer. The ideal approach here is to be a reflective listener and ask relevant questions to understand better. Listen to what they say and then explain how your product can cater to their needs.
Dealing with multiple customers on a regular basis, your agents may feel they know exactly what the customer wants. However, that's not the case always. Every requirement can be unique.
In the rush of offering solutions or products, agents start to assume what the customer might want. As a result, customers feel unheard and often feel disappointed in the brand.
Personalise Your Conversations
Calling someone by their name in a conversation is a guaranteed way to grab their attention. Use customers' names at least thrice in a conversation to build interest. Make sure they know they're talking to a person, not just a sales representative.
Meaningful conversations are imperative for strong relationships with clients. Therefore, personalisation plays a vital role and goes a long way while establishing an effective outbound calling strategy.
Parting Words:
The best way to leverage a strong outbound calling strategy is to empower and educate your clients every step of the way.
Nobody likes to feel lured or tricked into buying a product or service. Force-feeding or wrangling a lead into buying your services would do more harm than good to your business.
Customers want to be heard. They love brands that take into account their preferences and tailors their offers accordingly. This is not possible without listening to them intently.
Moreover, with effective follow-up and retention plans, you can convert one-time buyers into long-term customers, and reap the benefits.
Why wait? Discover the advantages of an outbound call centre software for yourself and leave the competition behind.
Call 1800-120-4132 today and avail a 15-day free trial.