No matter what you want to call it—telecommuting, remote work or telework—the remote workforce has been expanding over the past years. And this is what we now see as the 'new normal'. 
Remote work has proven itself as a crucial business continuity strategy. The resiliency of remote work has made organisations operate successfully in a remote environment. 
Understanding the remote work concept is pretty easy; however, creating policies around the same is not. Many businesses simply applied the same policies of a physical office setup to their remote staff. 
Although existing remote work policies are also a part of the equation, remote factors need more weightage to create an impactful approach. 
Just as it is the first time for most employees to work remotely, it is also the first time their managers can be in charge of a remote team. Therefore, it is essential to have a video conferencing platform for employees to connect and consider how remote work might create isolation among employees. 
To manage this and the high-stress work environment, HR needs to keep them happy, healthy and ultimately productive. Cloud telephony aids quality human resource management and assists the HR department in achieving its objectives with ease.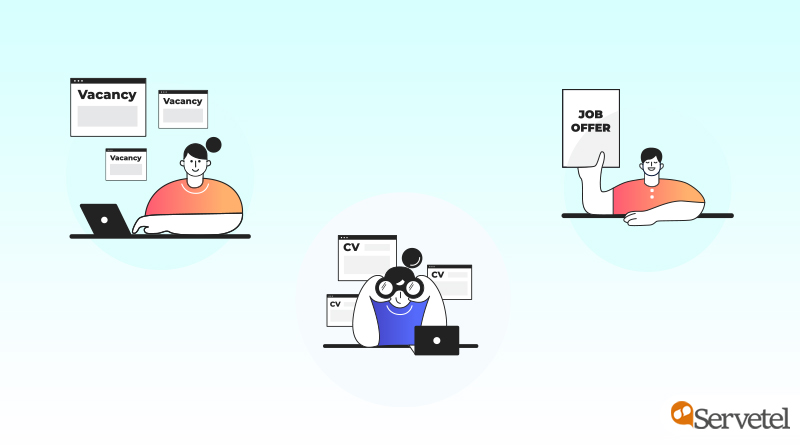 Let us understand how cloud telephony simplifies HR operations.
Every organisation has a set of standards and pre-requisites that a candidate needs to fulfil to apply for the job. The HR department usually spends a lot of time and money on screening candidates. Wouldn't it make so much sense to deploy a system that filters out these candidates automatically and then decides if further screening is required?
Cloud telephony solutions like outbound IVR or voice broadcasting minimises human effort and automates the initial process of shortlisting candidates. The solution will interact with them through DTMF inputs, a.k.a keypad inputs, by asking a set of predefined questions. The responses are then recorded in the system, which can be accessed through a user-friendly portal.
This solution transcends the geographical boundaries, and the HR department can conduct the initial rounds simply over the phone. The physical presence of your team will be required only after the candidate clears the first round. 
Post-hiring and introducing new employees to the company culture is the most crucial step in making them comfortable. There are emails to be sent, hierarchical communication, and clear expectations that need to be set. Unified communications as a service or UCaaS helps break barriers and provide a well-rounded first experience.
UCaaS is a combination of collaborative tools on a single platform and lets employees access everything from one place. 
Effective and efficient internal communication is vital for business success and comfortable work environments. With UCaaS, you can keep everyone up to date with the correct information and ensure flawless two-way communication. The solution makes staying connected a breeze. 
> Call forwarding: By deploying cloud telephony solutions like toll free numbers or virtual numbers, HR managers can set up an internal communication system. This solution is readily available for employees to reach out to each other or senior management at any time.
> Call transfers: Another feature to internally navigate between personnel and staff. This comes in handy when dealing with issues or events. Moreover, call transfers are also convenient to connect teams in different geographical locations.
> Voice broadcasting: Another solution by cloud telephony is voice broadcasting that can be used to delineate important company-wide information to your employees without any human effort or high costs.
Regardless of the work culture—whether inside or outside of the office—reliable tools are what your employees need to ensure collaboration. 
Employees feel valued and a part of their work-family when they know that communication is fluid and they can contact anyone anytime without any barrier. 
When an organisation puts in efforts to hear their employees out, it fosters a strong connection. Listening to their concerns and issues will ensure that employees do not feel isolated and aloof in such times. 
Establishing a UCaaS system with incoming calling tools like a toll-free business number to register employee feedback can be fruitful. 
Furthermore, it can be integrated with an HR ticketing system to resolve and act on those grievances and feedback. This way, employees can also keep a real-time check on their issues and their progress.
It is essential to engage with employees now more than ever, and HR officials are leaving no stone unturned to ace employee engagement. Apart from setting up a robust internal communication system, HR can use UCaaS for engaging in fun activities and interactive sessions to break the ice and eliminate monotony. 
The HR department can create chat threads where employees can connect unofficially to discuss their favourite shows or current affairs. UCaaS, with the help of integrated communication systems, can help you keep a tab of these conversations and bond with your employees better.
In addition to the points mentioned above, cloud telephony and UCaaS can support HR in many other ways:
Better transparency:

With everything being accessible from a single platform, tracking employees and their activities become more effortless. 

Better security: One can rest assured that employee data is safe and backed up on cloud servers automatically.
Highly flexible and scalable: These solutions are highly scalable and can accommodate growing business needs along with the addition or elimination of certain features of your choice.
Lower costs: A cloud communication solution brings down charges for long-distance calling and eliminates bulky hardware maintenance costs. Additionally, easy installation ensures negligible expense on setting the system up.
The digital workplace is a significant part of the 'new normal', post-COVID-19 pandemic. And, forming strategies around the same can help HR understand their employees better. Cloud supports digital workplaces and remote work, which are here for the long haul now.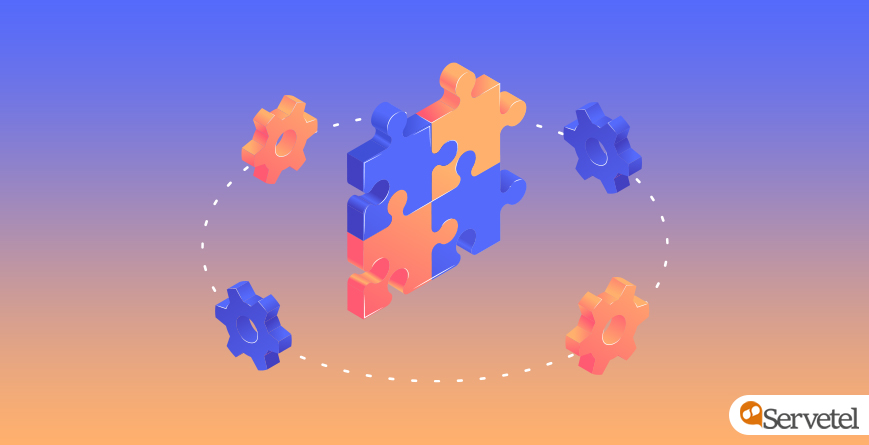 To sum it up
If you plan to switch from traditional telephony to the Cloud and empower your HR department with the right tools, UCaaS is the best solution. 
You can look forward to significant improvements in employee engagement and hence, incredible employee growth. 
We have listed only a few ways cloud solutions are the future of employee engagement, but there are many more. The best part? You could get the system up and running in just a couple of minutes. 
If you're looking for a cloud phone system that can assist your HR department, even remotely, call us now at 1800-120-4132. Schedule a demo with us to know more about our offerings.