While some may assume that SMS is dead, it's still very much alive and ruling the digital marketing arena. Mobile engagement is incomplete without a well-executed SMS strategy. It's still the easiest and the most cost-effective tool for businesses to connect with their customers personally.
There is no doubt that social media, print, and web are high rewarding mediums, but bulk SMS is an instant platform that requires very few barriers to get your message across, straight to your target audience.
Considering seven out of ten people own a smartphone, it is important that technology is easy-to-use and non-intimidating. If businesses want to connect with the growing audience, they need to keep looking for ways to make marketing more mobile-friendly—bulk SMS in one such way!
SMS Marketing As a Crucial Part of Mobile Marketing
SMS marketing involves small portions of information aimed directly at your target audience. With a phenomenal opening rate of 98% within 3 minutes, the information pops up straight on your customer's mobile screen. No other marketing tool offers such efficiency rates, making it the most sought after tool by the marketers. As a savvy digital marketer, you cannot neglect SMS marketing.
How Does SMS Work?
SMS stands for short message service—'short' refers to the maximum number of characters allowed in a text message: 160 characters. But how do SMSes actually reach mobile screens?
It is obvious that our cell phones are receiving and sending information even when we are not using it to attend calls. It is constantly in touch with the phone towers via a pathway known as a control channel.
Your cell phone and towers exchange data packets and also provide a pathway for SMS communication.
As soon as you send a text message, it travels from the SMS centre to the tower and finally to your customers' mobile phone. Similarly, when you get an SMS, it is first received at the tower and then to the assigned destination, which is your phone.
The actual data format for the message includes things like the length of the message, location, timestamp, destination phone number and the format, etc.
One of the most prominent advantages of bulk SMS is their reachability and accessibility across the globe—with minimal effort! Especially in these uncertain times, when customers have no idea what their favourite brands are upto, SMS does the job.
For example: Stay safe, stay indoors! Relax at home and order your favourite The Body Shop products. Get 20% off on any purchase + Free home delivery. Call on 0930XXXXXX.
This SMS depicts that the brand is still open and operating from their online platform and discounts are available. Since 90% of people read text messages within 3 seconds of receiving it, SMSes increase customer engagement while ensuring business continuity by keeping everyone in the loop.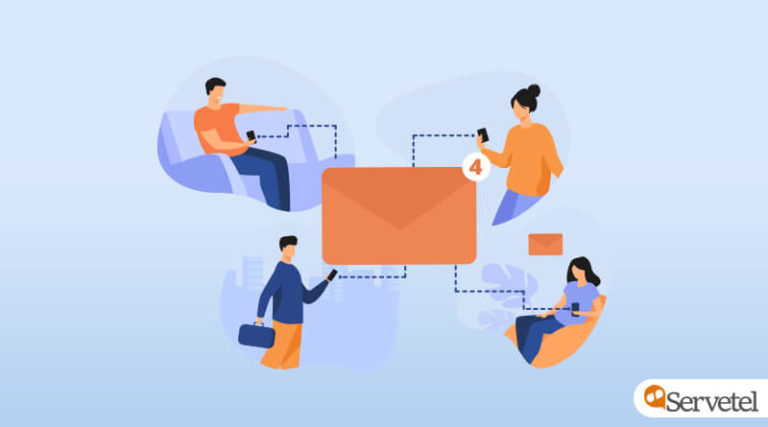 Some Features Offered by Bulk SMS Solution:
1) Send Reminders
Today's customers are always on the move. They need fast and reliable information from businesses they interact with. Sending quick reminders can help improve their perception of your organisation.
2) SMS Marketing
Market new products and services using SMSes and increase traffic on your online platforms. Effective SMS marketing strategies can also boost sales.
3) Keep Customers Updated
Keep your loyal customers updated with the latest advancements and make them feel important.
4) SMS Alerts and Notifications
Send alerts about any issue that the customer should be aware of. For example, if you belong to the financial sector industry, you must convey any suspicious activity on a customer's account via SMS and calls to keep them informed.
Service providers all around the globe offer bulk SMS services with a myriad of features. We have already looked at the advantages of bulk SMS, let's understand how they add value at an organisational level.
Bulk SMS and Customer Relationships
Bulk SMS comes with an interesting feature of 'opt-ins'. Opt-ins give permission to a particular brand to send promotional messages to customers.
Customers appreciate this option because it is a non-intrusive way of promoting your brand. Invasive messages without your customer's consent will leave a bad impression of your organisation. Opt-ins and opt-outs are great ways to avoid disruptive texting.
Another aspect of Bulk SMS that strengthens your customer relationships is personalisation. Your messages can be personalised to the recipient. They can even be personalised based on demographics. To achieve this level of personalisation is a costly affair with any other marketing tool. With bulk SMS however, it can be done cost-effectively.
Targeted Approach
With so much going around in the digital marketing space, target marketing is on its peak. These are the times where marketers cannot send out promotional messages into the ether in the hope that it reaches the target audience.
As we already talked about how bulk SMS is permission-based, anyone who receives the message will:
already have a relationship with your organisation
have agreed to receive promotional messages
These two facts depict that these targets are already customers and can be converted into hot leads with the help of smart analytics. Marketers can leverage bulk SMS service by targeting it to an extent of customer's behaviour and preferences.
Opening Rate
Compared to an average opening rate of 20% in case of emails, bulk SMS service serves as the perfect solution for sending vital information across.
Additionally, the speed with which bulk SMSes are delivered to the recipient is splendid. Bulk SMSes to larger audiences take only a few minutes to deliver.
Customer Retention
Believe it or not, but bulk SMS play a very subtle yet imperative role in bringing back those 'almost lost' customers. Messages like "your favourite product is waiting to get delivered at your doorstep, visit your cart to buy now!" aid customer retention.
Low Cost and Higher ROI
Any type of marketing—newspapers, TV ads or print—is cost-prohibitive for small and medium-sized businesses. Bulk SMSes, however, have zero set-up and installation costs. They can be implemented with absolutely no hardware saving your running costs as well.
How else can you connect with thousands of customers in a matter of a few minutes without burning a hole in your pocket? With this cost-effectiveness and high rate of return, bulk SMS are the most effective modern marketing tool for SMEs.
Allows for Easy Integrations
The cloud provides organisations with the opportunity to integrate their SMS strategy into their communications and CRM systems. This gives marketers the time to focus on designing the right type of communication experience as a whole. Cloud telephony integrations will also provide you with SMS analytics like smart URL features, demographic details and improve your customer experience.
Some More Uses of Bulk SMSes:
→ Effortless communication
→ Easy-to-use and understand
→ Flexibility and scalability
→ Customisation of messages and user ID
→ High conversion rate
Start Texting Your Customers Today
In today's digital landscape when consumers are highly active on their screens, SMSes have become important to search for vital information like your account balance or order status. Where other, more complex and Internet reliant solutions fail, SMSes excel.
Most importantly, every generation of customers is familiar with SMSes and their usage. This improves the reach of your message manifolds.
Bulk SMS is an ideal way to reach a niche audience who is interested in knowing about the latest updates of your business. It's a great pull marketing technique to keep customers coming back for more information and engagement.
To implement a seamless bulk SMS gateway for your business, contact our experts at 1800-120-4132.