With consumer bases scattered across the globe, a local number just doesn't cut it anymore. Businesses need to have a strong communication network, whether within the city or from Delhi to Dubai—customers should never feel the physical distance.
How do you achieve flawless conversations anytime and anywhere? With the use of cloud-based tools, of course. Enter the world of virtual numbers and see how modern businesses use modern solutions.
What is a Virtual Number?
Virtual numbers, also known as cloud numbers, virtual landline numbers, or virtual mobile numbers, are simply phone numbers that don't require a physical telephone wire or SIM.
These numbers are located on cloud servers and hence, offer a wide range of benefits to the users.
The status quo has pushed all businesses to operate remotely and tools like virtual numbers and cloud technology have played a major role in supporting this transition.
Do I need a specific Infrastructure?
Virtual numbers need no extra hardware to function—just a stable Internet connection and your preferred device. You can use any mobile phone, tablet or desk phone for all your communications.
In fact, you can even juggle personal and professional conversations on a single device. It saves you the hassle of bulky wires and telephone lines.
What are the different types of Virtual Numbers?
These numbers are free for customers and the call charges (which are minimal) are borne by the company itself. Since they're free of cost, customers are encouraged to reach out to businesses. Therefore, toll free numbers are often deployed for customer support.
Vanity Numbers: Virtual Mobile/Landline
Have you ever come across a contact number that you've remembered for a long time? Surely we all have, especially, when the said number was catchy! Repetitive digits or easy-to-remember patterns stay ingrained in our memory for a longer time. Businesses deploy vanity numbers for a simple purpose—their high recall factor. When you're on the customer's mind, they're likely to call you up.
What are its Features?
You may be wondering how cloud numbers differ from regular ones, and why should you choose the former. Well, it's simple. Cloud telephony offers a plethora of benefits which traditional service providers don't.
Let's understand a few of them:
(Interactive Voice Response) IVR is a service that greets callers with an automated prerecorded message and presents a navigable menu with keypad inputs to streamline client concerns.
It's a very common tool for organisations now, as it escorts customers through their journey with limited human intervention.
As the name suggests, this acts as a virtual receptionist so you do not have to worry about your off hours or holidays. A personalised recording like, "Thank you for contacting us. We will get back to you shortly. Our working hours are so and so." can help you disseminate the right information to your customers.
It's simple, yet makes a lasting impression on callers who might be contacting you for the very first time, albeit during post-work hours.
This technology gives your callers another medium to voice their concerns urgently. Subscribers can directly receive these voicemail messages on their emails so they always stay notified.
It's nice to give your callers multiple alternatives to reach you. This fosters trust and credibility and hence, improves customer relationships.
Virtual number services are accompanied with a robust online dashboard that can be accessed via a smart-phone app too. The dashboard is automatically updated with your activities and progress, and generates insightful reports.
In fact, you can tailor the fields and columns to fit your evaluation needs.
Verbal conflicts between customers and agents are common and usually a result of miscommunication. Call recordings come to your rescue in such times and act as a source of transparency for both parties.
The dashboard lets you access these recordings and hence, improve your quality of service (QoS).
Virtual numbers also let you stay on a customer's mind by sending them auto-replies in the form of text messages, triggered as soon as the call ends. The aim here is to build recall even after the problem is solved.
Customers will remember your brand if you pop-up in their inboxes with an attractive and personalised template, sharing website links or discounts.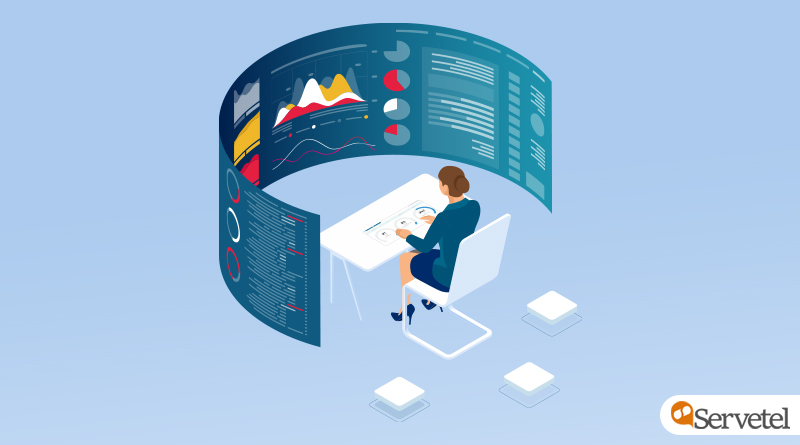 What are the Benefits?
The features of virtual numbers are beneficial for organisations across sectors. Let's explore this in detail.
You can add multiple extensions to your virtual number, unlike in traditional telephony. This reduces your chances of missing a call significantly.
All missed call details are updated on the dashboard, so you can call back at your earliest convenience and turn the missed call into a potential lead.
With thousands of choices given to contemporary consumers for each buying decision, the only aspect that can make you stand out from the crowd is quality.
The way your agents respond to customer queries sets the standard of quality you offer. With holistic supervision of how your agents are dealing with the clients, it becomes easier to evaluate and improve your strategies.
Virtual numbers help you with just that. Call recordings provide an in-depth analysis of the conversations and facilitate quality management.
Hassle-free Implementation
The installation and implementation of virtual number solutions is effortless and swift. And why is that? Because there is no hardware to set-up. All you need to do is be ready with your KYC documentation and IVR script, and voila! You're good to go.
 Centralised Communication
Virtual numbers act as centralised numbers—you don't need to deal with different numbers for varying locations. A single virtual number is all you need, and you can add the local or toll-free code of your choice to it.
Customers, too, don't have to sieve through various numbers for different departments in your firm. They can be redirected to the appropriate department within the centralised system by using an IVR routing feature.
A penny saved is a penny earned! Virtual numbers allow you to enjoy all these features at a nominal cost, as opposed to conventional phone systems, which have a lot of hidden charges.
Moreover, in a traditional set-up, infrastructural requirements like telephone wires, PBX boxes and headsets add to the capital expenditure. Virtual numbers, on the other hand, ask you to only pay for what you use.
Since flexibility has become more of a lifestyle rather than a benefit, your business solutions need to reflect that. Virtual numbers are tailored to fit your specifications and hence, offer a high rate of flexibility. They can be used from any device anywhere in the world without any hassle.
Additionally, you can also seamlessly integrate your routine software like a CRM or ERP into the cloud phone system.
You can add or remove agents as per your preferences with this service—instantly and anytime you want. You can even upgrade or downgrade these plans just like a magazine subscription. With businesses that might have seasonal demand, this benefit is crucial!
You can go for higher plans for the busier months of the year and lower plans for the rest of it. Cloud solutions literally grow with you!
Can I use my Personal Number?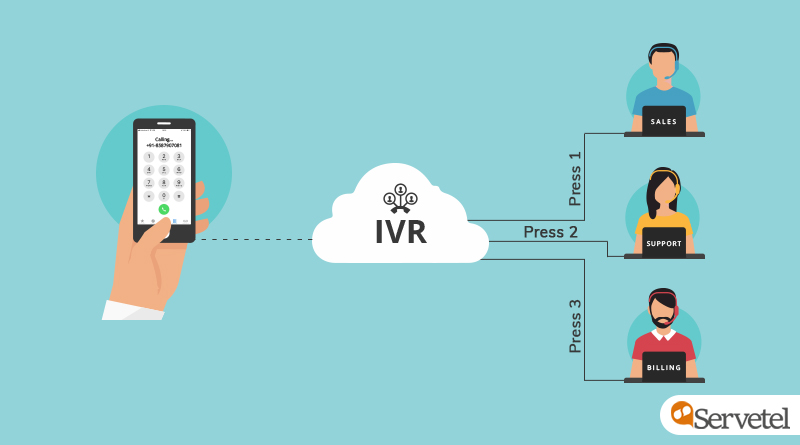 Let's break this myth once and for all. A lot of people might think that opting for a new number service would lead to loss of callers and hence, revenue. That needn't be the case at all.
You can convert your personal or existing work number into a virtual number. This saves you the cost of marketing and advertising a new number. All you need to do is port your number to the service provider's company.
How to get a Virtual Number?
Procuring an Indian virtual number is a smooth process. The only work that needs to be done is the evaluation of various cloud service providers. Of course, the evaluation process needs to be thorough, and you may use the above-mentioned points as criteria.
KYC documentation is another important prerequisite for the implementation of virtual number solutions for your business.
To get yours with a 15-day free trial, please click here!
Contact us at 1800-120-4132 to get started.